Please reference one STUDENT per shopping cart. When you are done with the order form, click on "Checkout with PayPal" to pay by Credit Card or PayPal account.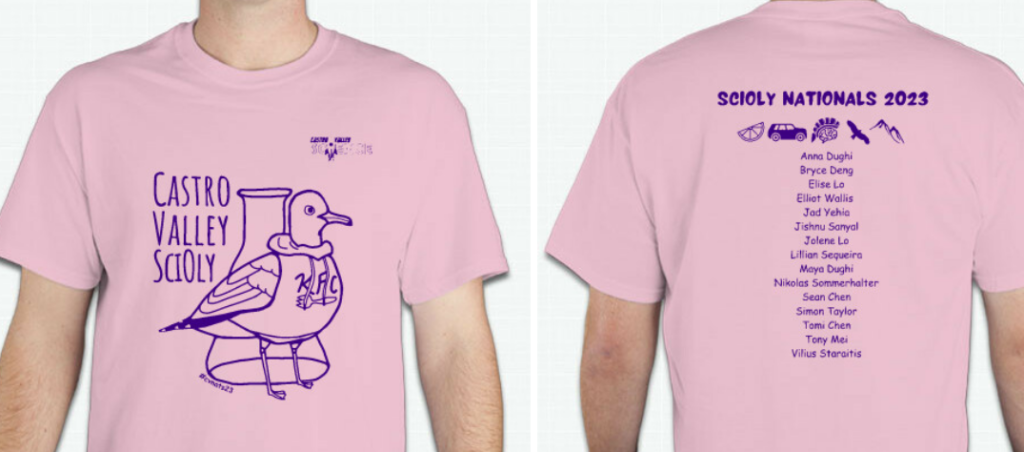 (This item is no longer available)
This is a limited edition T-shirt that students will be wearing to Nationals in Wichita. The back lists Team Xenon State Champions. This is available to State Champion families only. Make sure you size request is given in Garland's spreadsheet. (Today 4/30/2023 only)
Note: these are pre-order T-shirts that will be available later in May.
Scioly Nationals (Pink T) ($15)