Get notified of sciency events:  Signup for Sciency Public Events
We don't share or sell our mailing list to any other orgs.
This is a low-frequency email list.
2023 Events: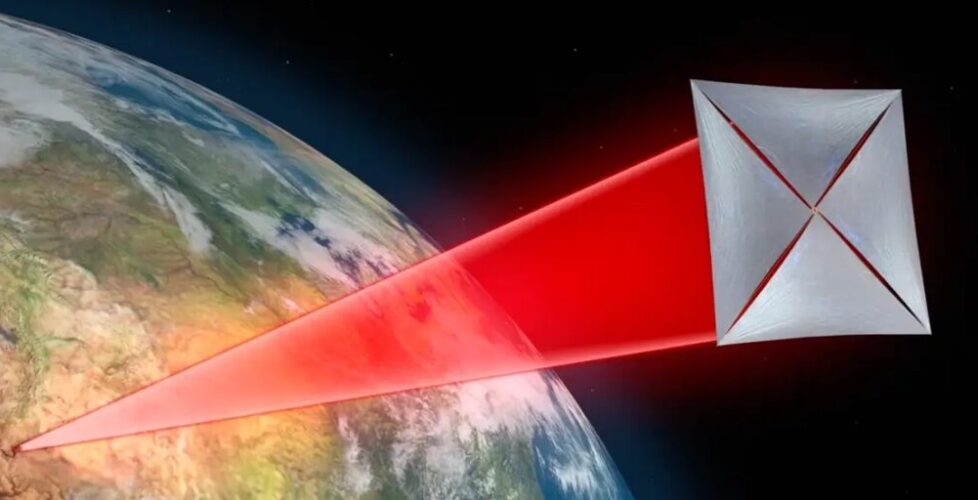 The stars beckon. Alas, interstellar distances are fantastically challenging. (A lightbeam needs 1/7th of a second to go around the world, but over 4 years to reach our Sun's nearest-neighbor star, Proxima Centauri.) Determined explorers at Breakthrough Starshot are developing miniature robot space probes — to be accelerated by laser light from Earth — whose cameras can reach Proxima Centauri in just 20 years! Among the wonders to be explored are Proxima's three known planets, including Proxima b, which orbits in this red dwarf star's "habitable zone."
Our speaker, Dr. Pete Worden, is Executive Director of Breakthrough Starshot, and former Director of NASA Ames Research Center.
WHERE: Castro Valley Library, 3600 Norbridge Ave, Castro Valley, CA 94546
WHEN: 2023-01-09 — 7:00pm, Mon, January 9 (1.5 hr)
2021  Events:

July 26 (7pm, Monday)
Science Talk: Exploring Mars with the Bay Area's astronomer Andy Fraknoi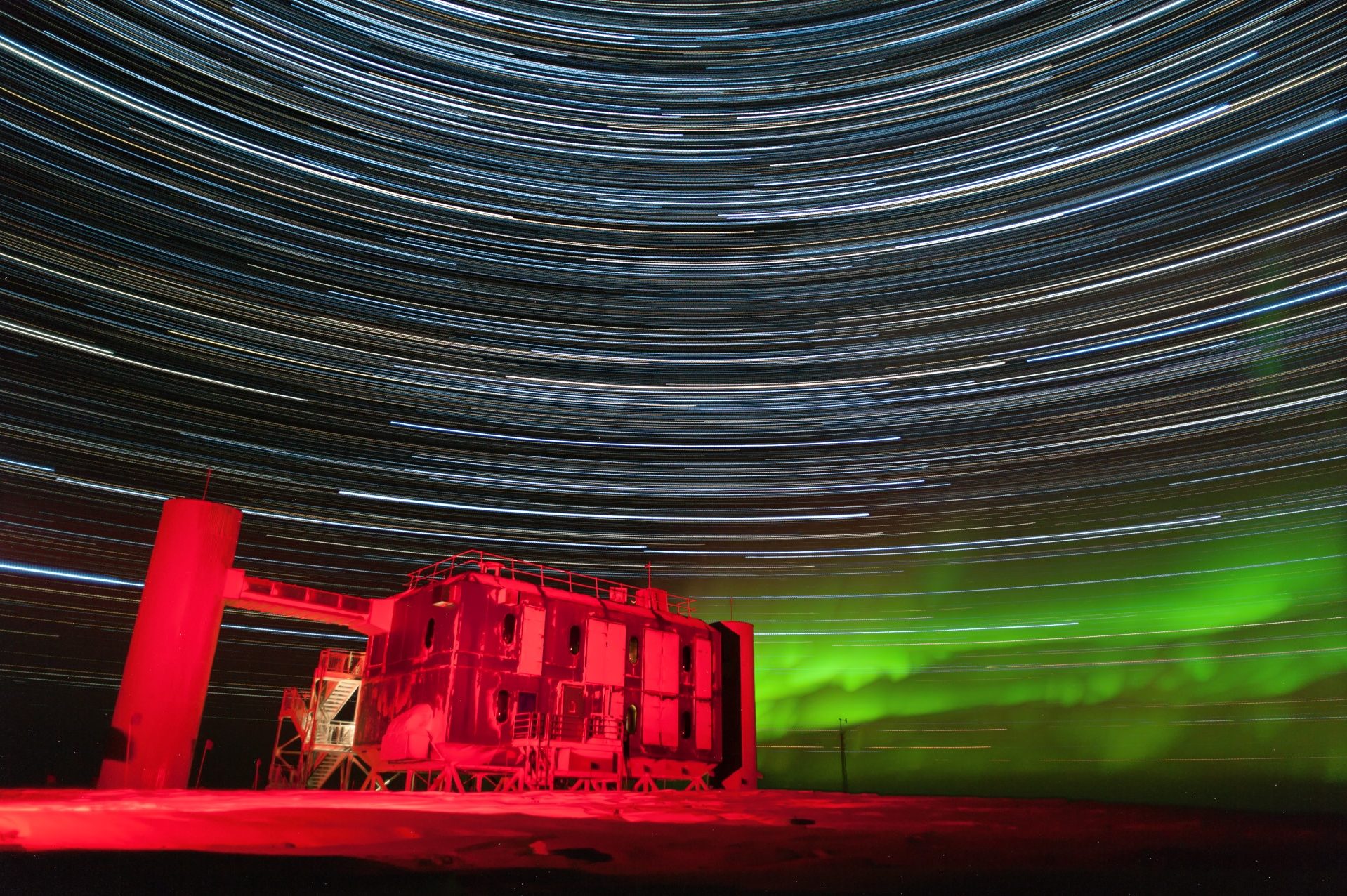 Join us for an extraordinary virtual presentation by scientists at the South Pole who will describe what it is like to live and work where it is dark more than 23 hours every day and where the average temperature is -70⁰F. Jun 8, 12pm PDT (noon)
---
2020  Events: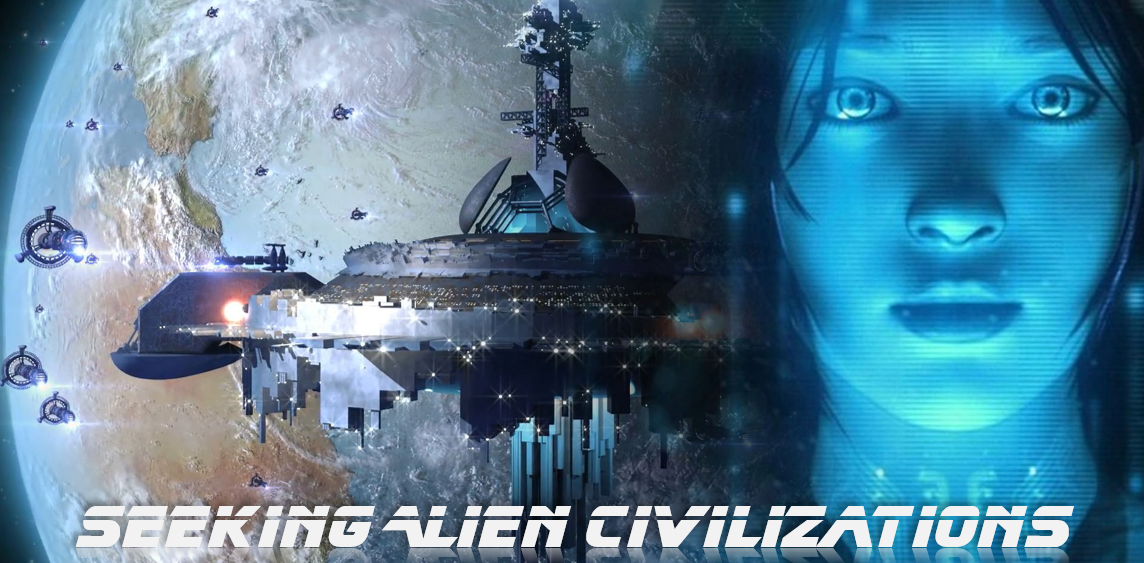 DON'T MISS THIS WEEKEND'S SCIENCE TALK
Dan Werthimer is a world-renown astrophysicist and electrical engineer who has pioneered the  technology involved in searching for intelligent signs of alien life in the universe.  
Join us as we go looking for aliens in the dark!
Oct 17th 2020, 4pm (Saturday)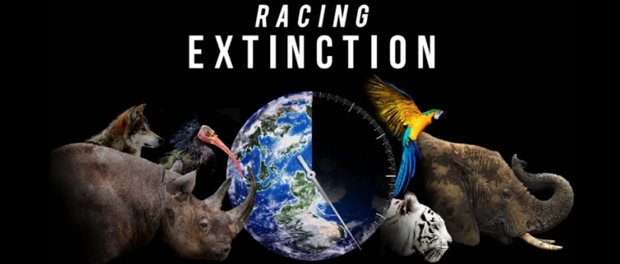 Emmy-Nominated "Racing Extinction"
Science Movie Night
At Castro Valley Library – FREE
Feb 4, 2020 (Tues), 6:30 pm
_________________________________________________________________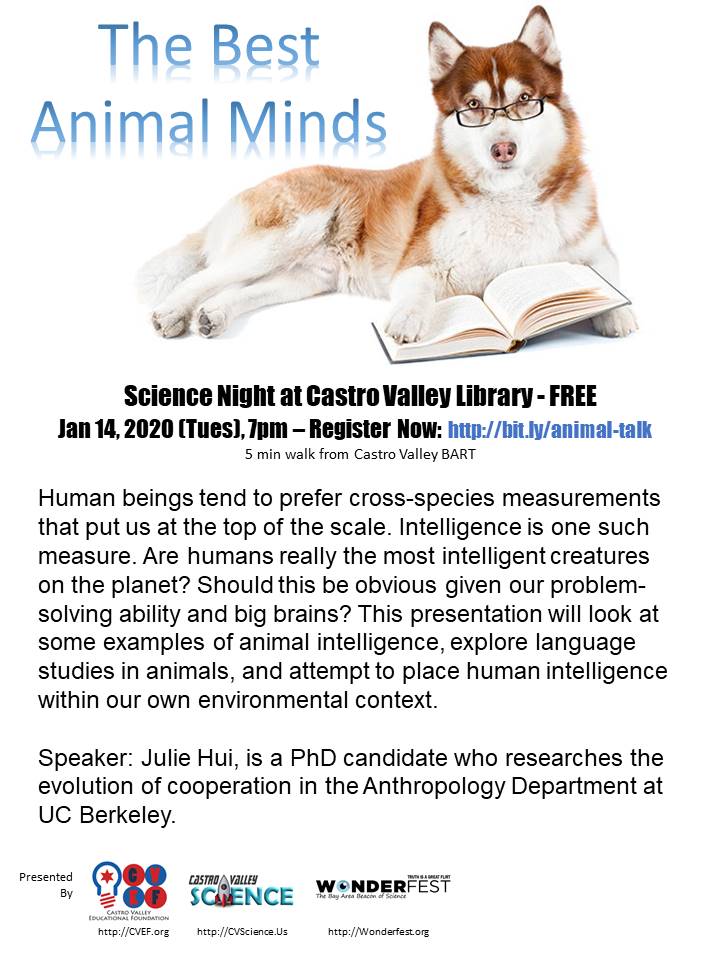 2019  Events: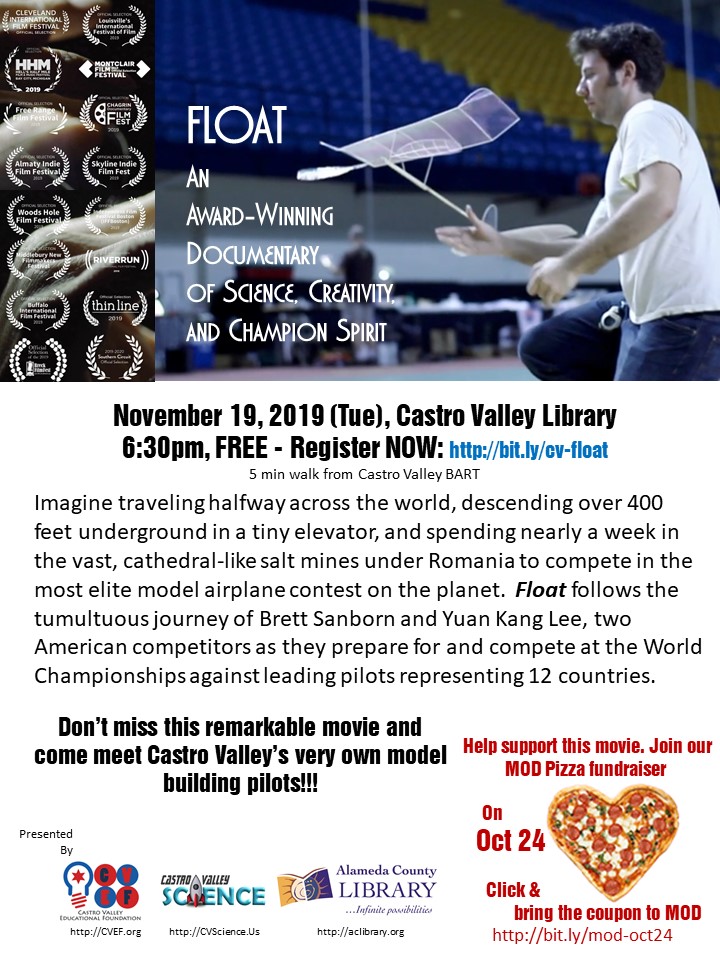 Community Science Day: Explore DNA & CRISPR!
Step into the (close-toed) shoes of a scientist and explore biology at this community-wide science event! Come to the 
Innovative Genomics Institute
 (IGI) on Berkeley campus to experience a range of activities designed for visitors of all ages. Discover the fascinating power of DNA, the instruction manual for life. Hear from scientists about the latest advancements in CRISPR genome editing technology. From the basic foundations of biology to cutting-edge research, there's something for everyone.
The 
FREE
 event this year is on 
Sunday, October 27th from 11 am – 2 pm
. The IGI is located at 
2151 Berkeley Way
. Learn more and RSVP using this 
Eventbrite link
. If you are unable to attend, please pass this exciting event along to a friend!
October 19 — Volunteer Day @ RAFT
Join us for a fun day helping out at  Resource Area for Teachers in San Jose.  If you are interested, please contact Kathy Yao at cvhsscioly@gmail.com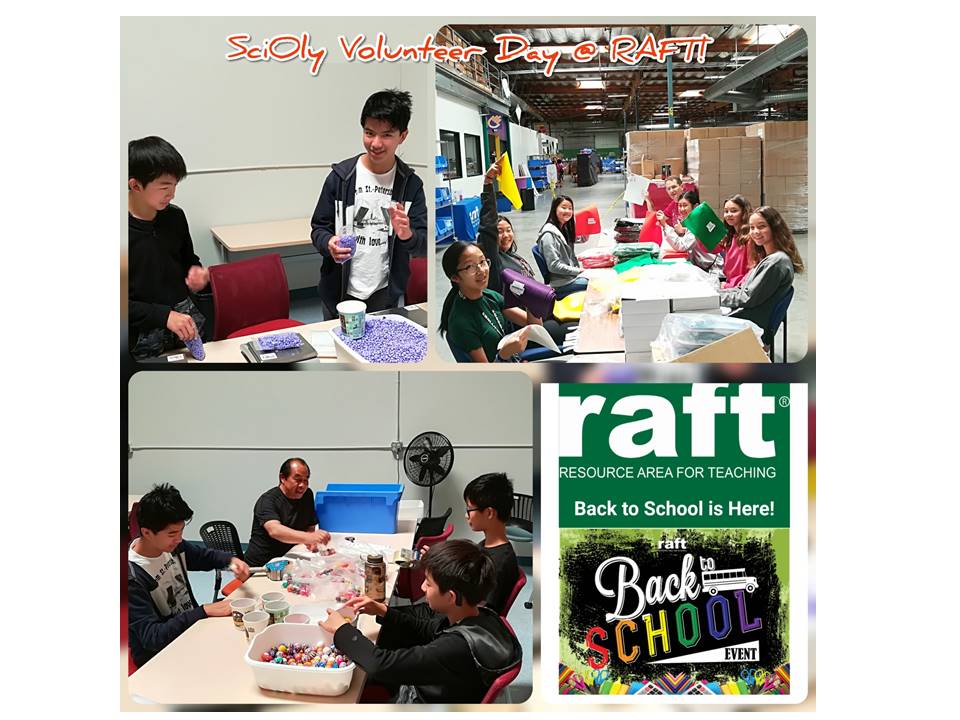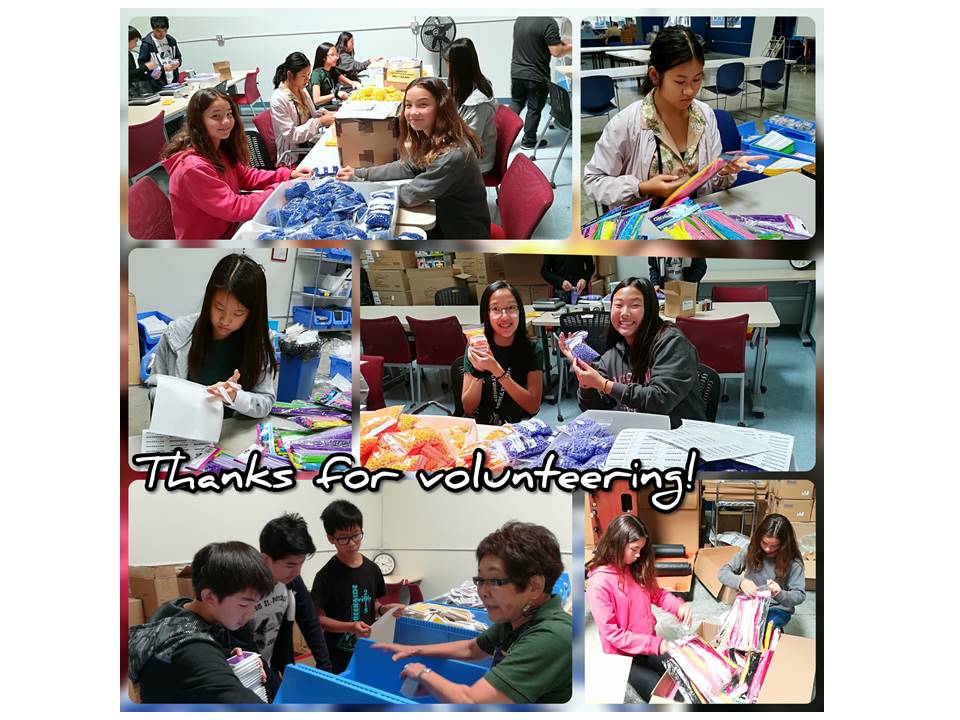 __________________________