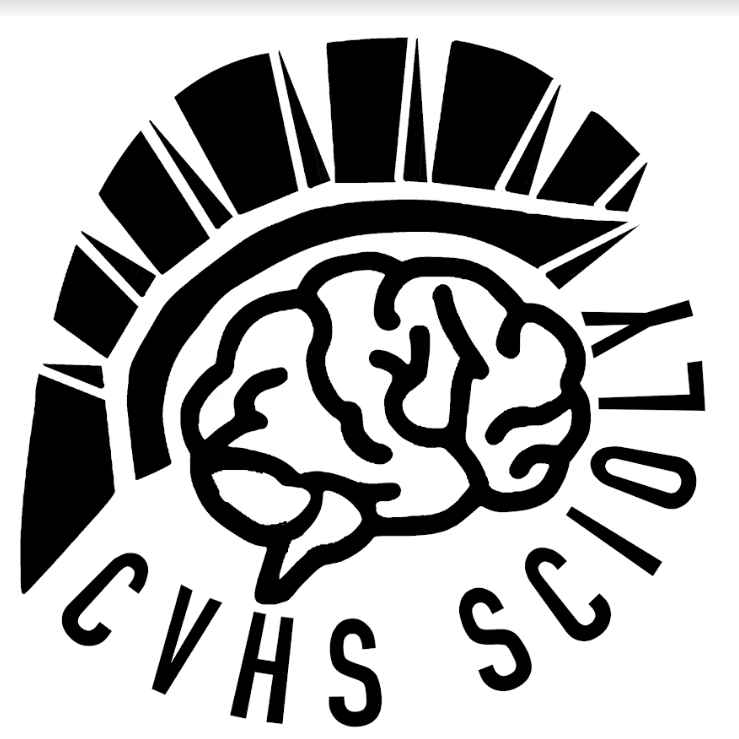 Congratulations, CVHS teams! You're moving on to the State competition! Let's go!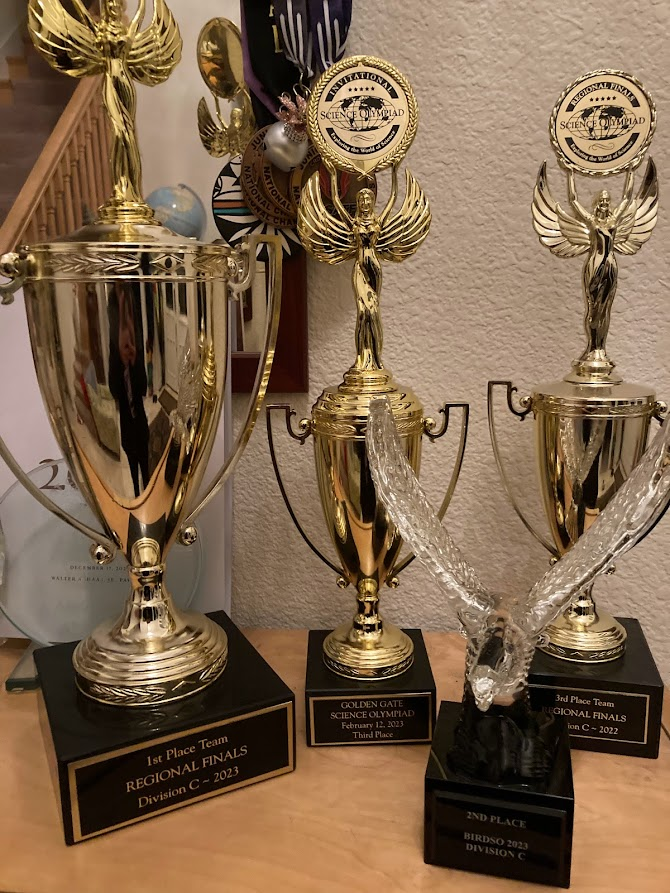 1st Place at BARSO (2023)
2nd Place at BirdSO (2023)
3rd Place at GGSO(2023)
3rd Place at BARSO (2022)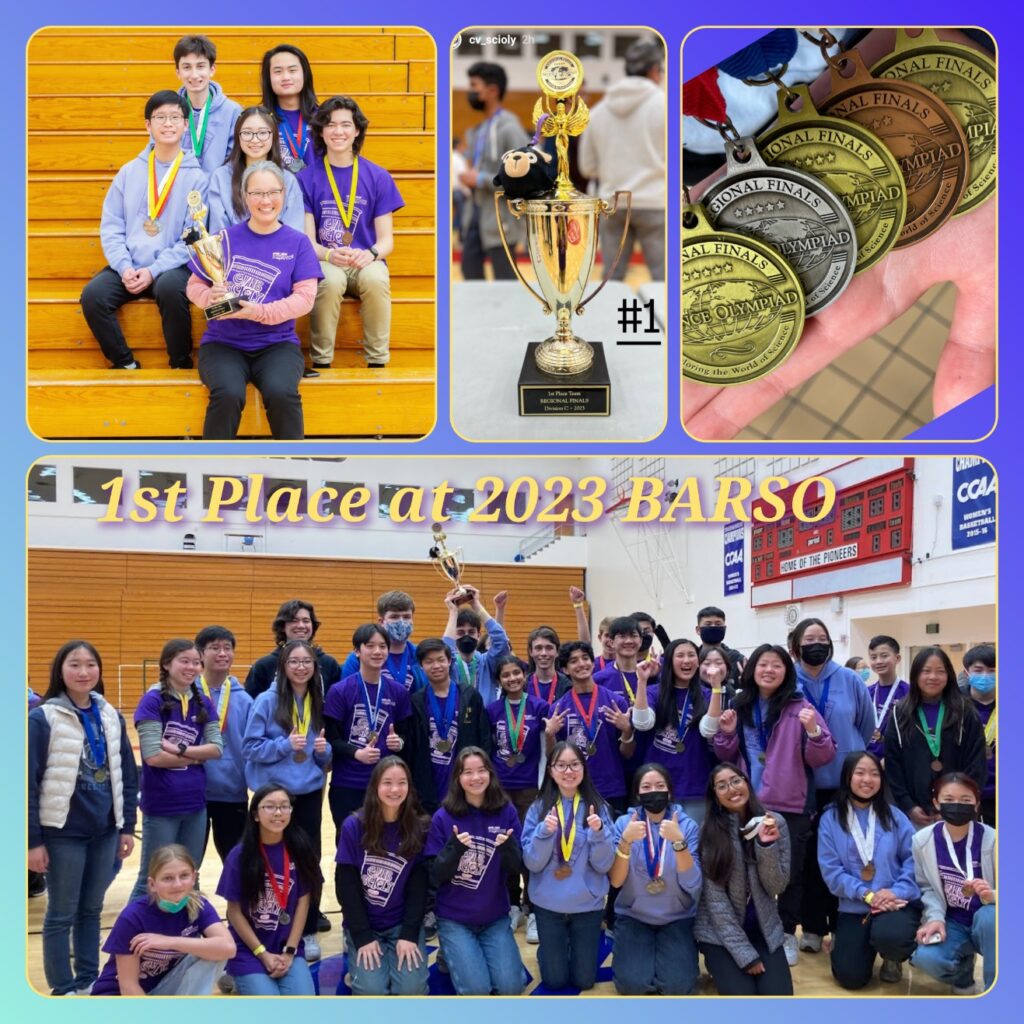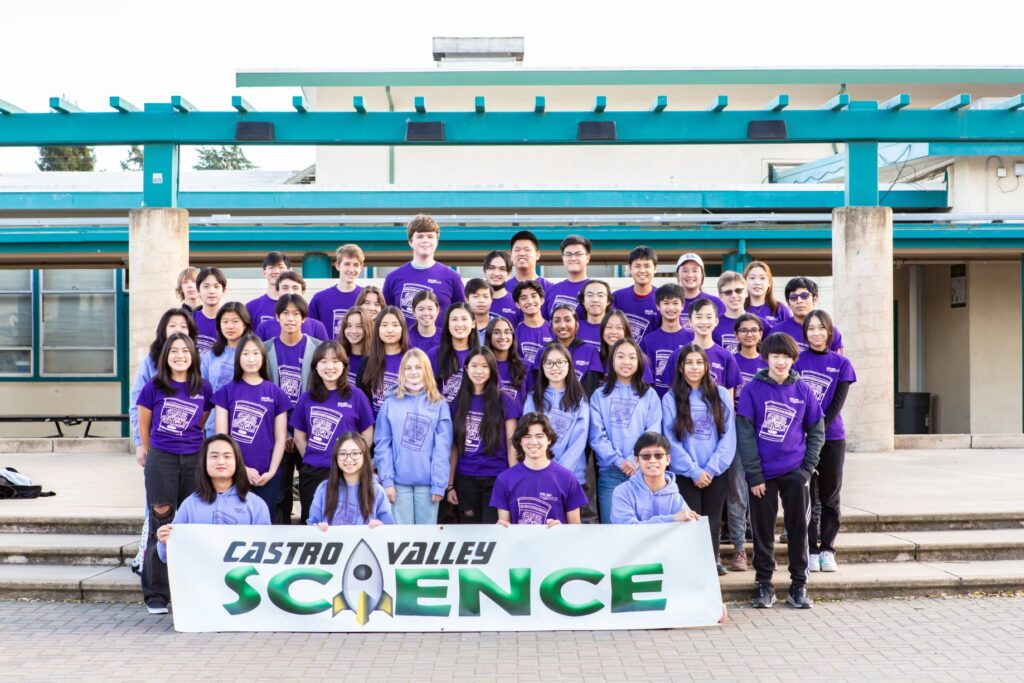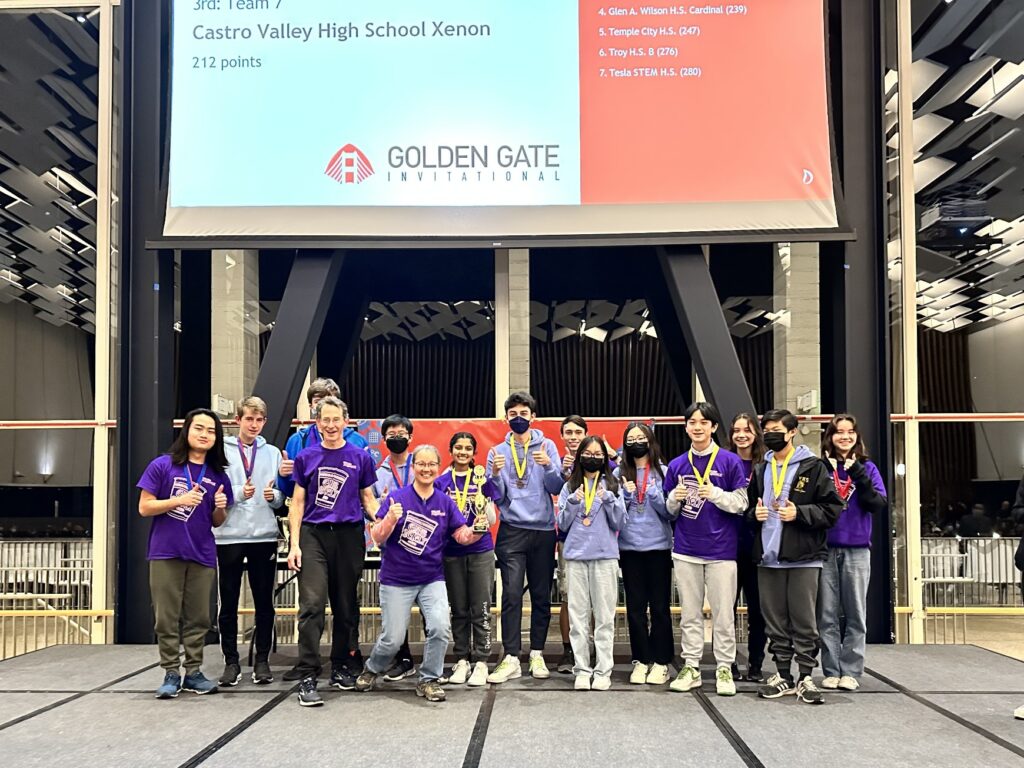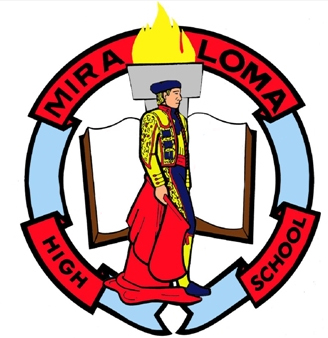 Castro Valley High competed in their first In-person invitational on Jan 7th at Mira Loma High in Sacramento! Mira Loma has historically been one of the premier West Coast invitationals, with teams coming from out of state to compete. CVHS teams placed an extremely respectable 4th and 18th out of 27 teams in attendance! Congrats!
Medal Winners:
1st in Detector Building (Tomi & Maya)
2nd in Trajectory (Villus & Bryce)
2nd in Wifi Lab (Tomi & Tony)
2nd in Write it Do It (Elise & Jolene)
2nd in Fossils (Elliot & Jolene)
3rd in Cell Biology (Jad & Jishnu)
3rd in Fossils (Terry soloing!)
3rd in Trajectory (Hagan & Nickolas)
4th in Astronomy (Jad & Lillian)
4th in Experimental Design (Sean, Anna & Maya)
4th in Fermi Questions (Tomi & Bryce)
4th in Scrambler (Dominic & Sophia)
5th in It's About Time (Tomi & Anna)
5th in Rocks & Minerals (Elliot & Nikolas)
____________________________________________________________
___________________________________________________________
Feast your eyes on the event slate for 2022-23 season!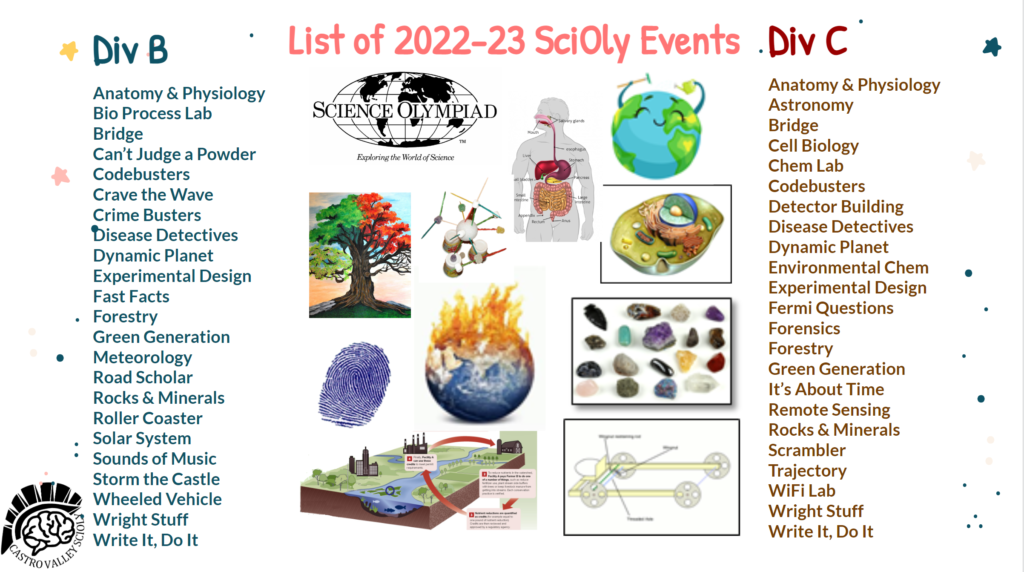 Every year, our CVHS students are tasked to lead a Elementary Science Olympiad or a STEAM Summer Camp!
The summer of 2022, the CVHS SciOly ExComms and several student leaders lead a very successful hands-on in-person STEAM Summer Camp which included 12 amazing events such as Circuits, Crime Busters, Spaghetti Towers, Solar Systems, balloon cars, and more! Check out the photos from our camp below.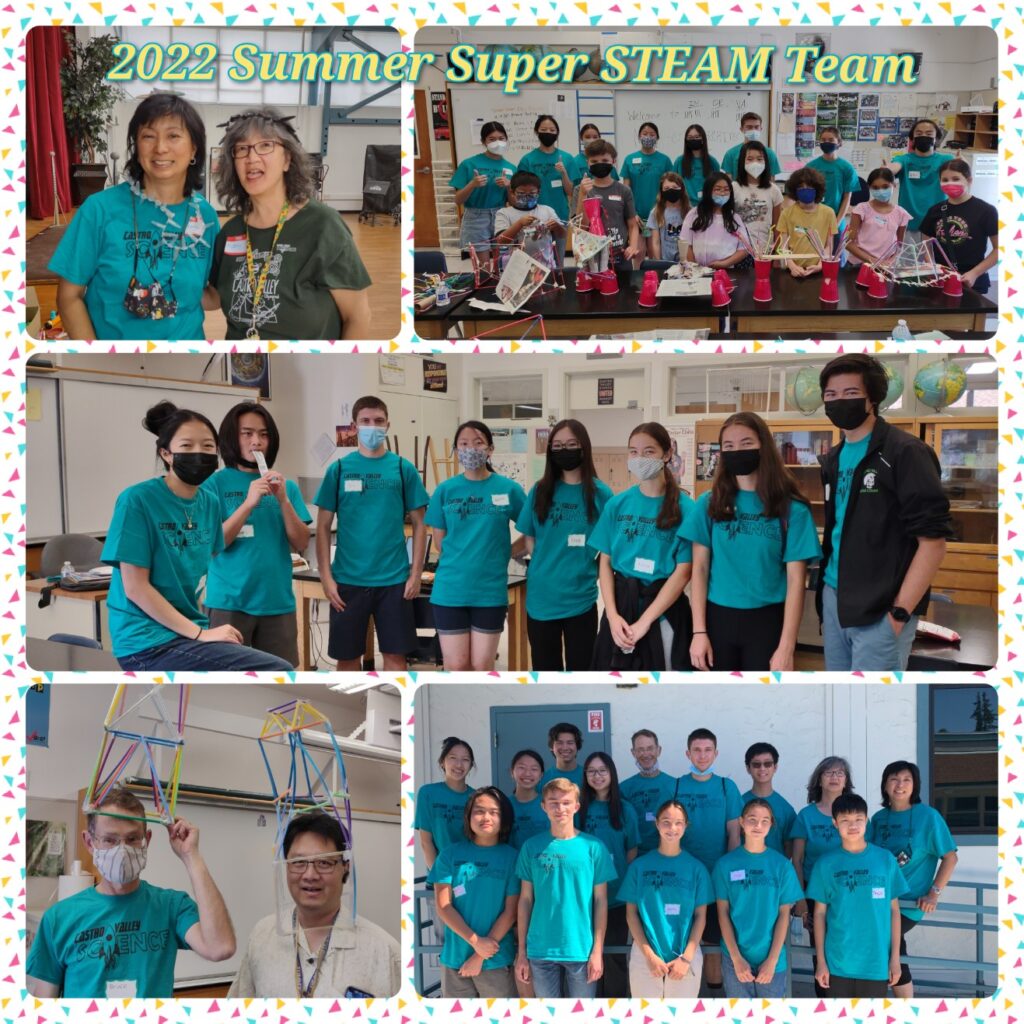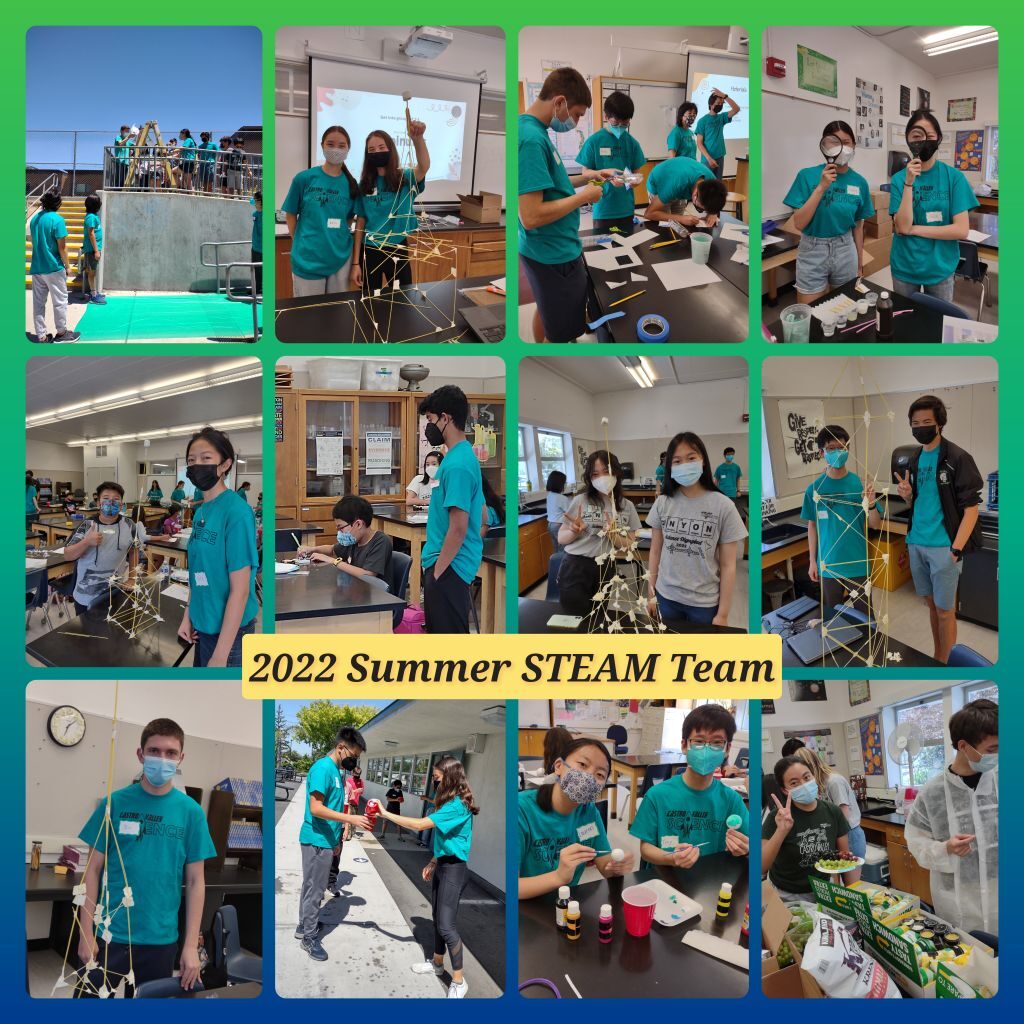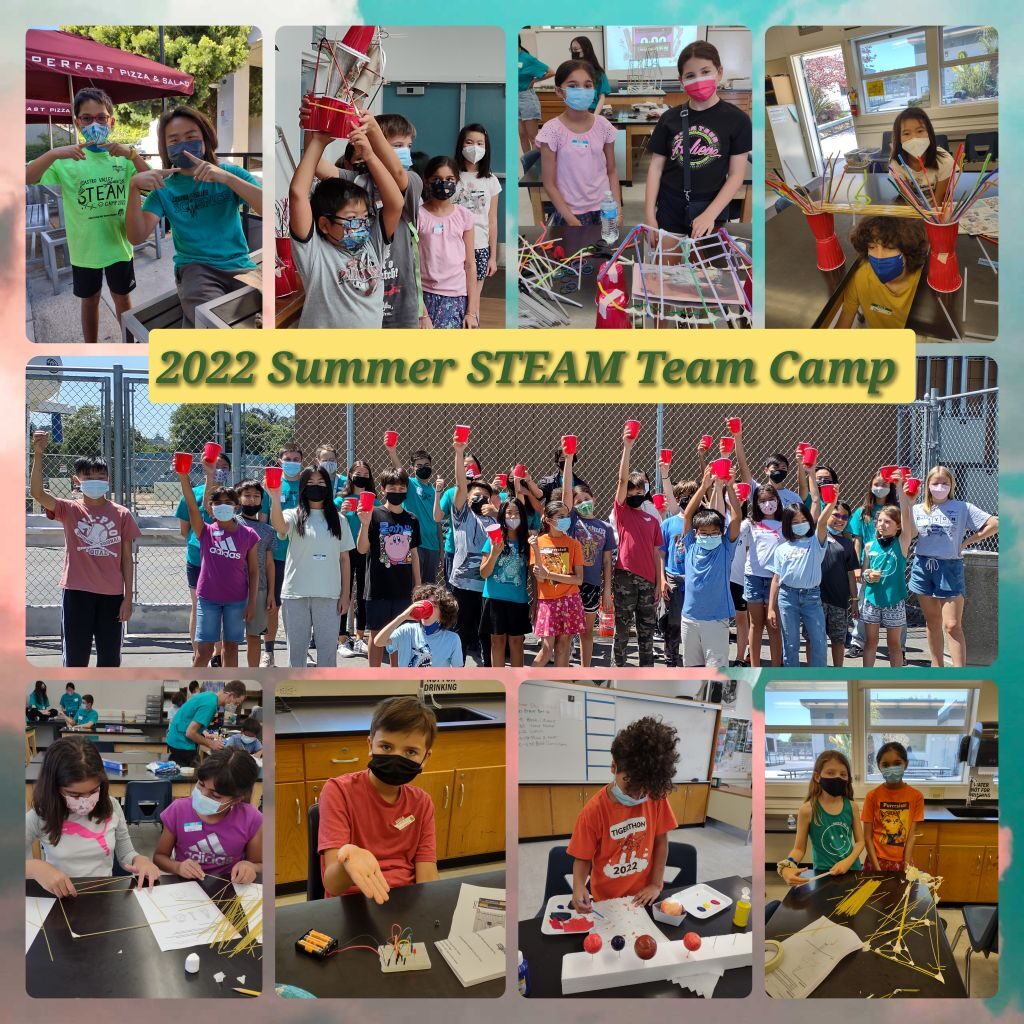 Castro Valley High Diamond Team came in 6th overall out of 38 teams! Congratulations!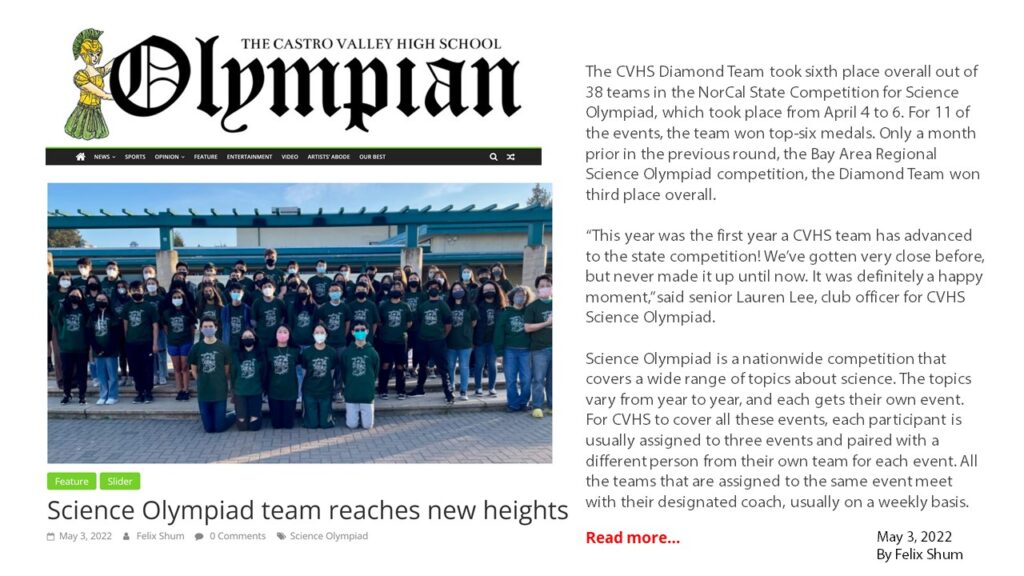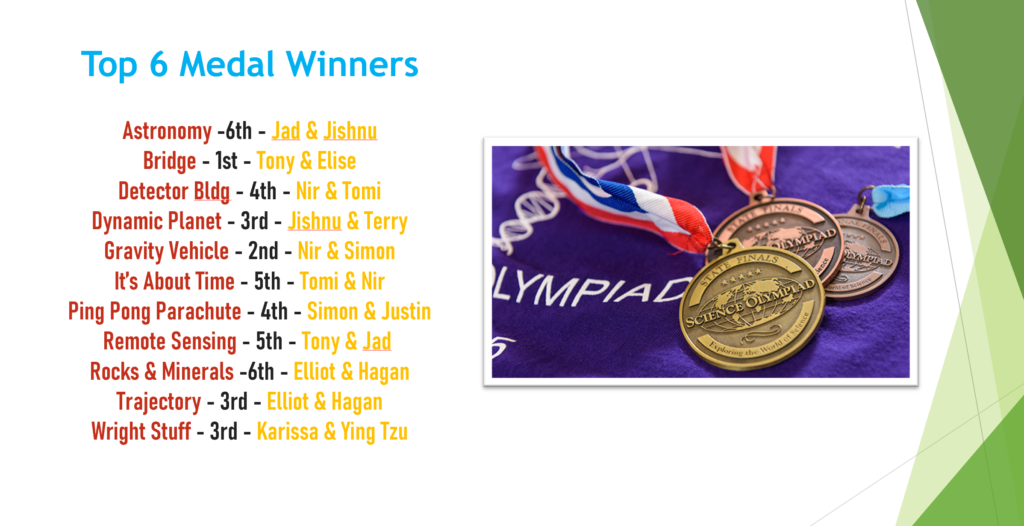 Castro Valley Diamonds came in 3rd Place at the Regioanl Competition!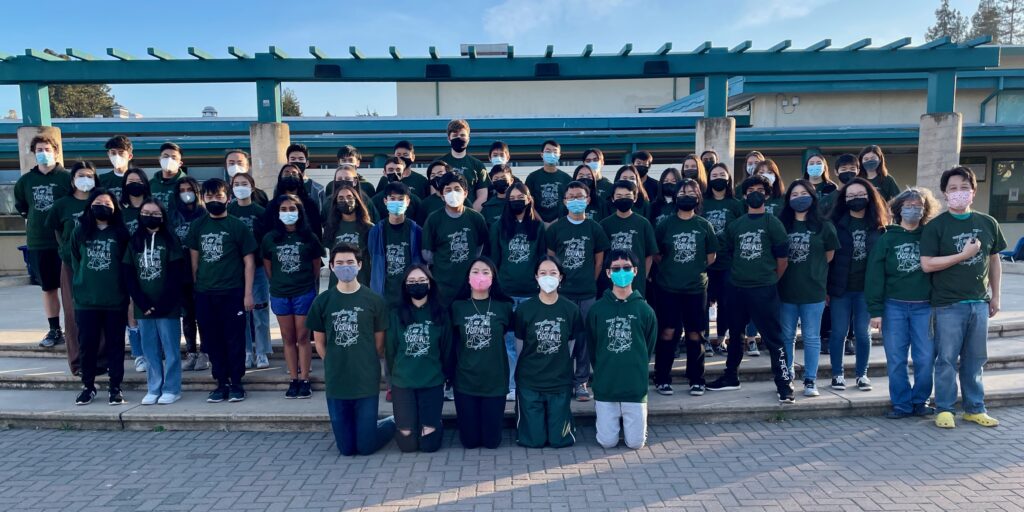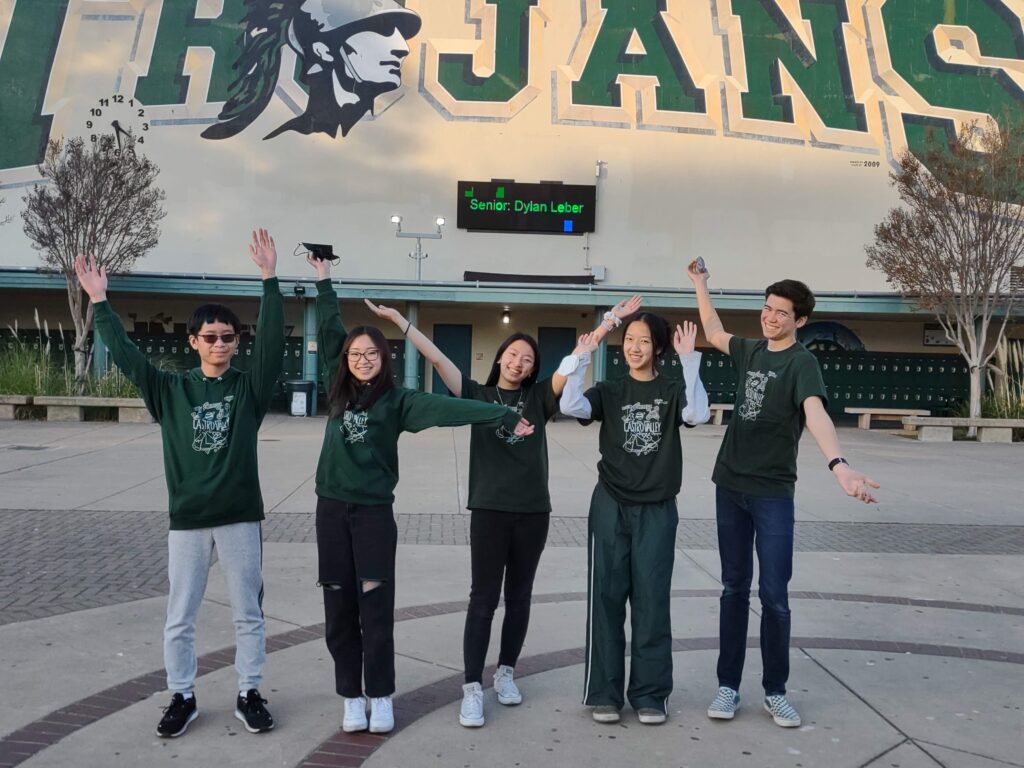 Castro Valley High took First Place at High Desert Invitationals on February 5, 2022!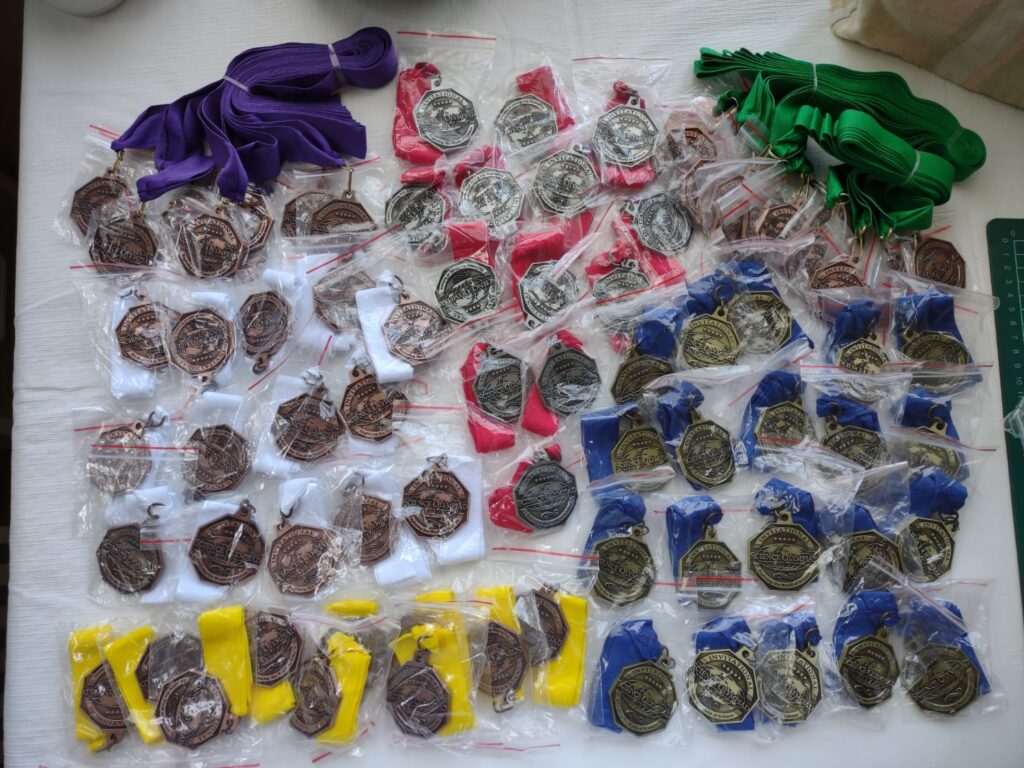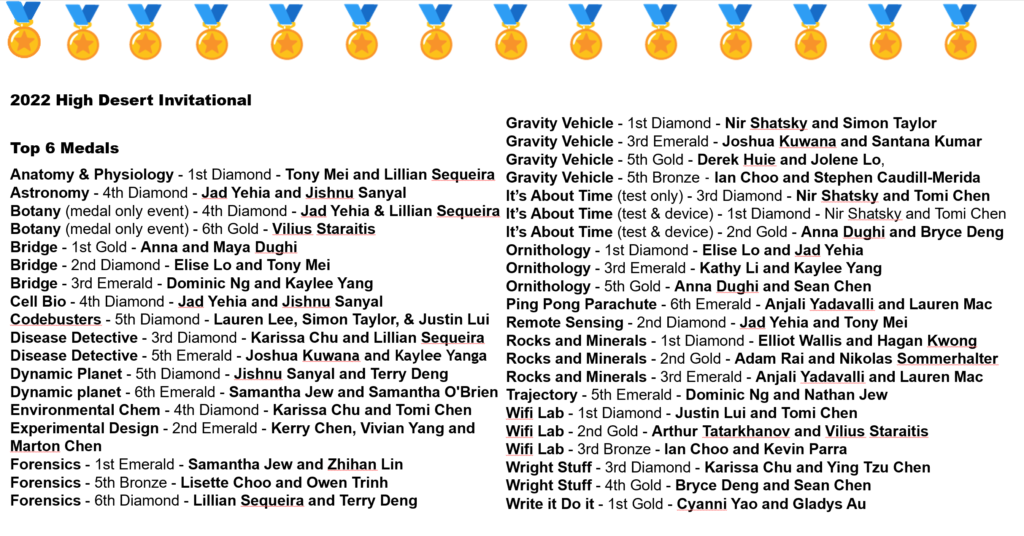 If you are interested in joining CVHS Science Olympiad teams, please join our mailing list.
_____________________________________
CVHS Science Olympiad Club spearheaded CV's first virtual summer STEAM camp for the CV Elementary School students. Below are the CVHS STEAM TEAM Event Supervisors and the events they taught.
"Dylan had loads of fun and was very engaged. Thank you for organizing such a great event and patiently explaining to the kids."
"Brandon loved it and said he would do it again. He liked that he had all the materials and was able to follow along. Organizers were very prepared and spoke very well. They took time to explain and also keep the kids engaged."
"Naina loved it a lot. And kudos to the CVHS student teachers, the events were presented well and interesting to kids. And thank you to the head coaches. Wish this was longer 🙂."
"Miles enjoyed both Gummie Bear Osmosis and Density Towers activities. "It was great!""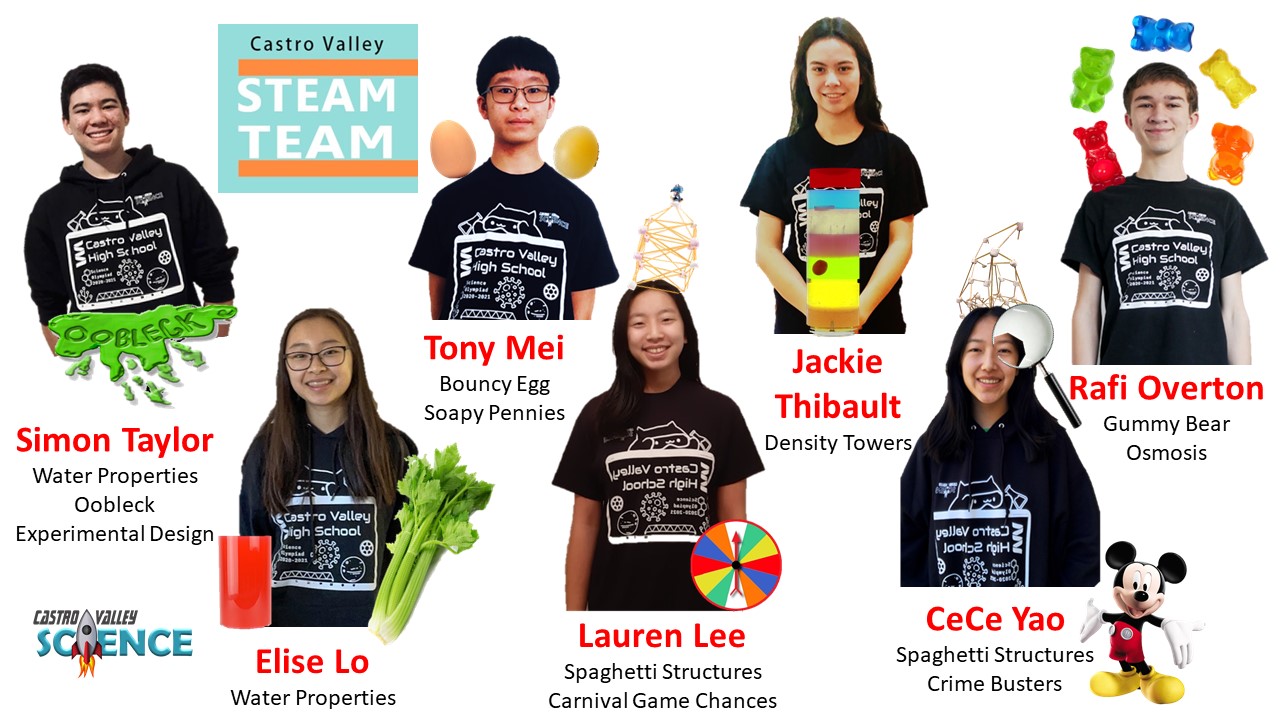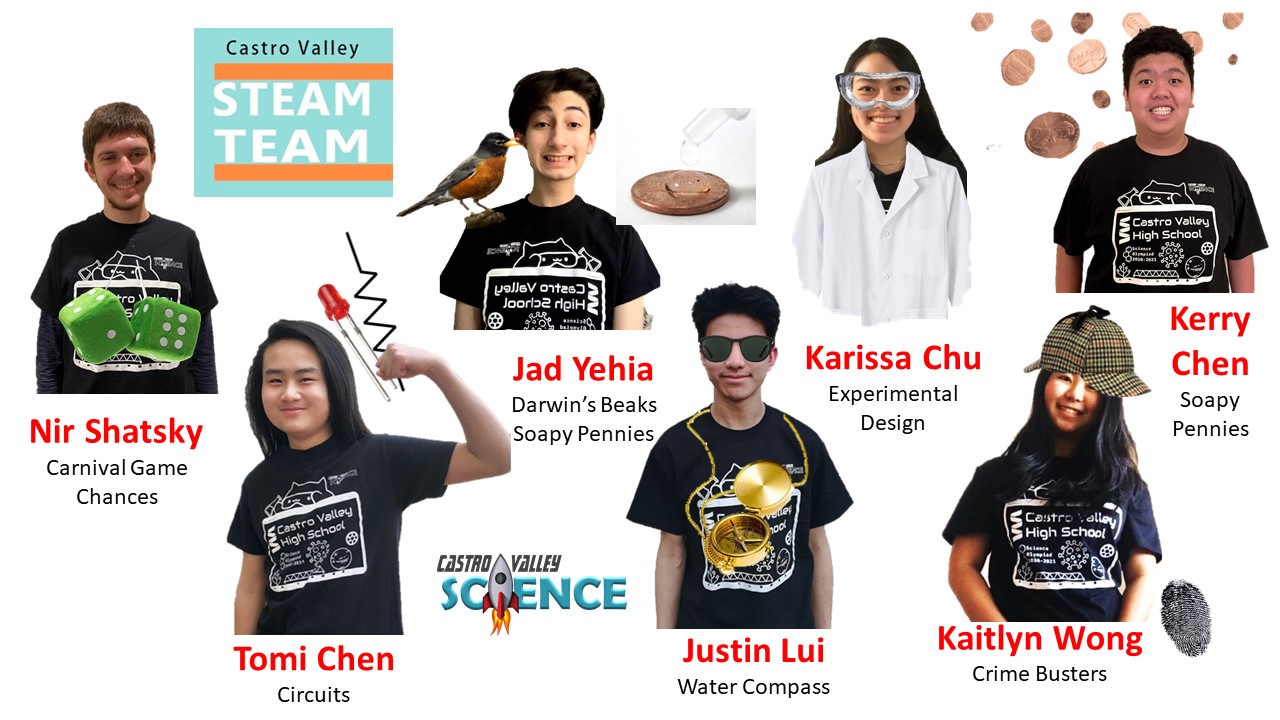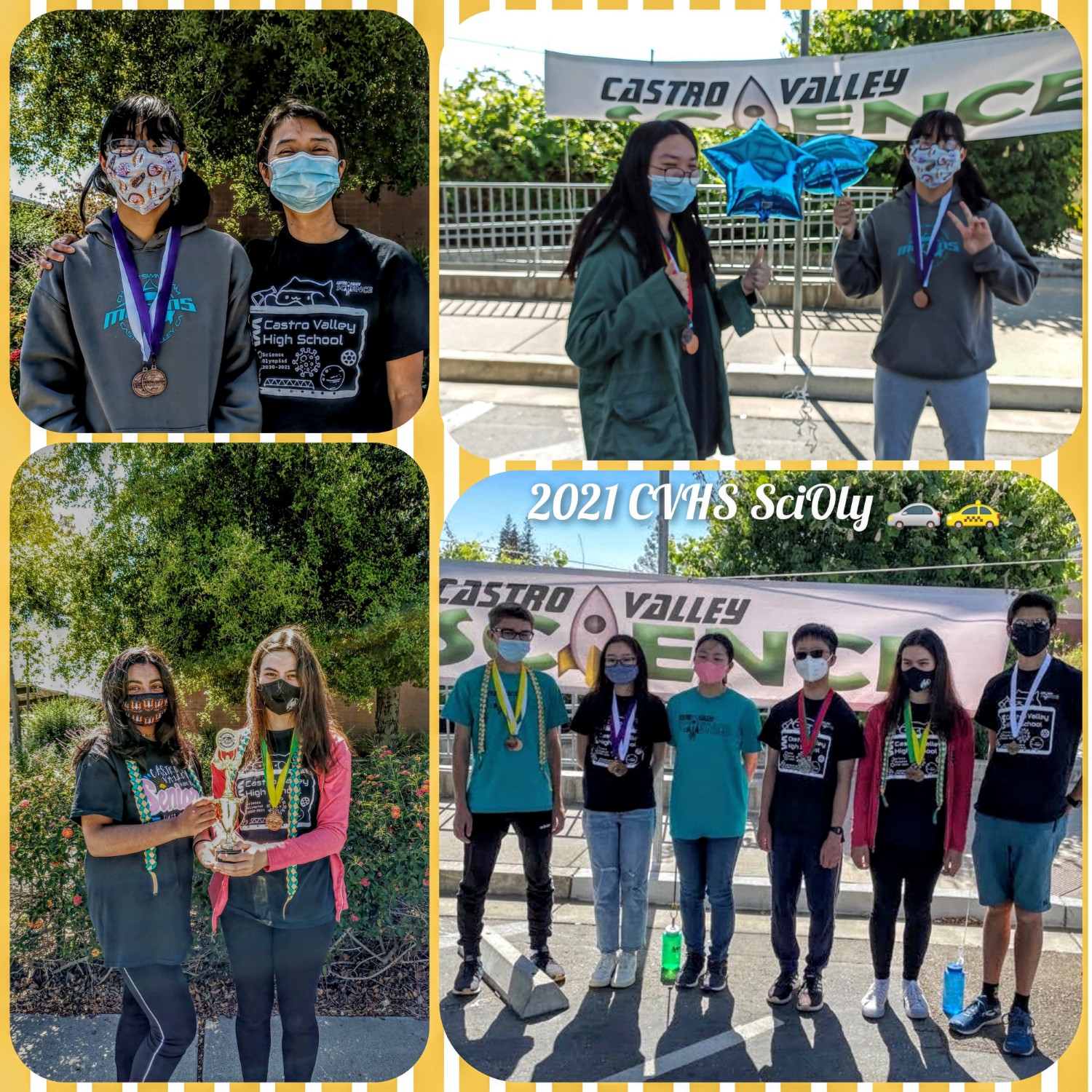 CVHS participated in the following competitions in 2020-21!
BEARSO Invitational on 10/10/20,

UC Davis' Aggie Invitational on 1/16/21,

Harvard-Brown Invitational on 1/30/21,

Troy Athens SO invitational 2/6/21,

Practice SO #3 2/7/21,

UC Berkeley's Golden Gate Invitational on 2/13/21, and

Bay Area Regional Science Olympiad on 3/6/21


____________________________________________________________
Congratulations! Medal Winners
Bay Area Regional Competition

Placements

Diamond 8th – (9 Medals and 12 top 10s) (6th overall for State)

Gold 11th – (7 medals and 10 top 10s)

Emerald 25th – (1 medal and 2 top 10s)

Topaz 28th – (2 medals and 3 top 10s)

Anatomy – Gold 2nd, Diamond 10th

Astronomy – Diamond 3rd, Gold 8th

Circuit Lab – Diamond 3rd, Gold 7th

Detector Building – Diamond 10th

Digital Structures – Diamond 2nd, Gold 3rd

Disease Detectives – Gold 7th

Dynamic Planet – Topaz 5th

Fossils – Gold 4th, Diamond 5th, Topaz 9th

Geologic Mapping – Diamond 9th

Gravity Vehicle – Diamond 1st, Gold 3rd, Topaz 5th, Emerald 6th

Helicopters – Gold 3rd, Emerald 7th

Ornithology – Diamond 4th, Gold 6th

Protein Modeling – Diamond 4th

Sound of Music – Diamond 4th
Troy Athens SO Invitational
Astronomy – 1st – Jad & Jishnu
Ornithology – 2nd – Emily & Elise
Dynamic Planet – 1st – Jishnu & Samra
Water Quality – 4th – Cece & Kaylee
WiCi – 6th – Emily & Elise
Digital Structures – 3rd – Tony
Fossils – 1st – Jishnu & Vilius
Environmental Chem – 5th – Tony
Protein Modeling – 4th – Jad & Lillian
Top 10:

Geo Mapping – 8th – Jad & Lillian
Gravity Vehicle – 8th – Aiden & Vilius
Harvard-Brown SO Invitational
17th -Astronomy - Rafi & Jad

7th - Circuit Lab - Carl & Tomi

17th - Disease Detective -  Jad & Elliot

11th - Fossils - Jeanette & Elliot

13th - Ornithology - Rafi & Jackie

6th - Protein Modeling - Tomi, Jad & Aparna
Aggie Invitational
Digital Structures: 1st place (Aparna and Tony)

Digital Structures: 2nd place (Derek and Zi)

Solar Power: 3rd place (Kaitlyn and Isis)

Circuit Lab: 7th place (Carl and Tomi)

Fossils: 7th place (Vilius and Jishnu)

Dynamic Planet: 8th place (Jishnu and Samra)

AgriBio: 9th place (Kaitlyn and Lauren)

Anatomy and Physiology: 10th place (Aparna and Tony)

Circuit Lab:  10th place (Adam & Sam)

Disease Detectives: 10th place (Elliot and Jad)
BEARSO Invitational
2nd - Digital Structure/Computilever - Gold - Zi & Derek





6th - Cybersecurity - Diamond -  Tomi & Kaitlyn





8th - Vehicle Design - Diamond - Nir & Carl





13th - Protein Modeling - Diamond -   Tomi, Jad, Aparna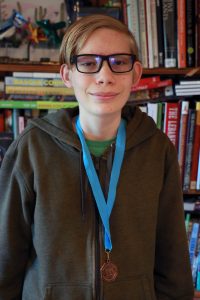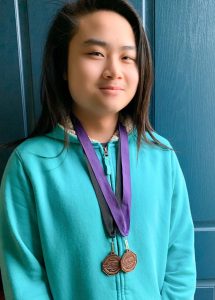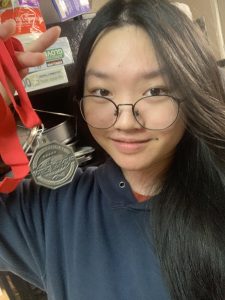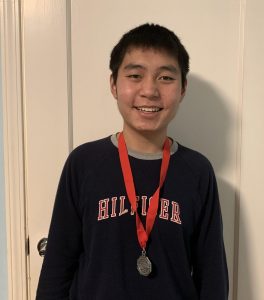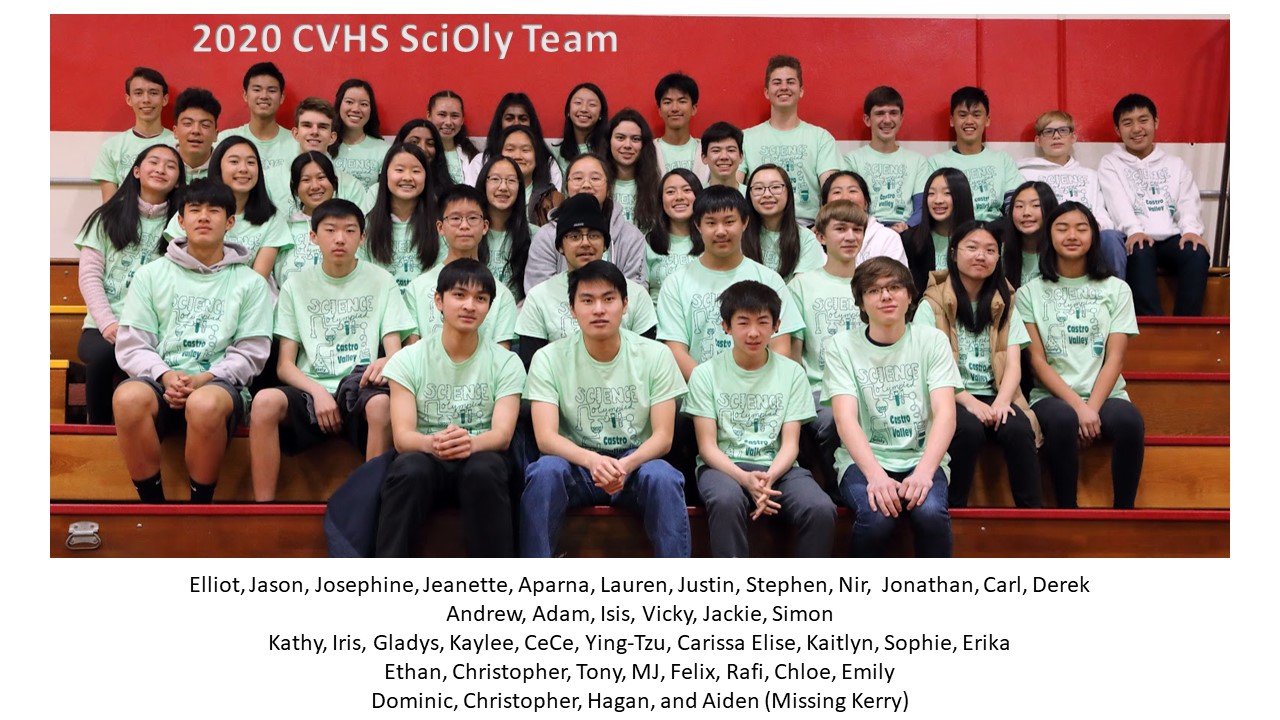 Congratulations to all the students! What an awesome year we had!
____________________________________________________________________
Castro Valley Science Scholarship Recipients
Congratulations to 2021-22 Scholarship Recipients
Justin Lui , Lauren Lee and Kaitlyn Wong
(with Head Coaches Kathy & Eric Yao)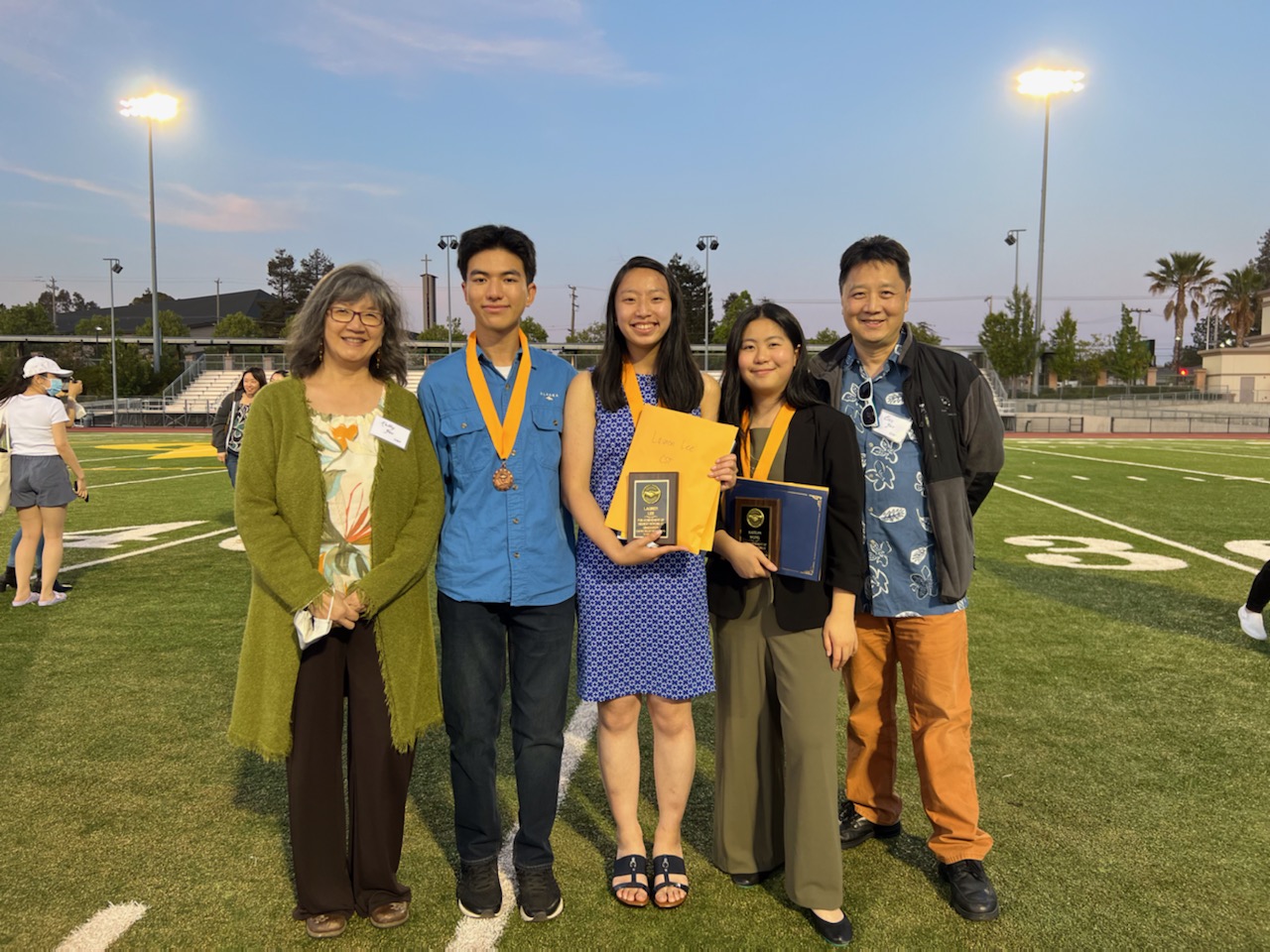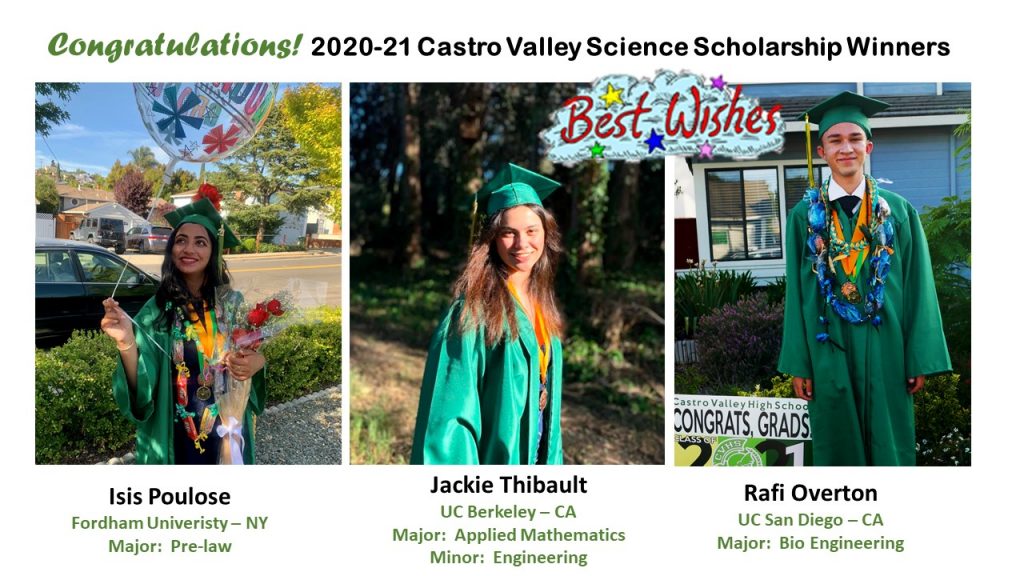 ---
CVHS SciOly Club Officers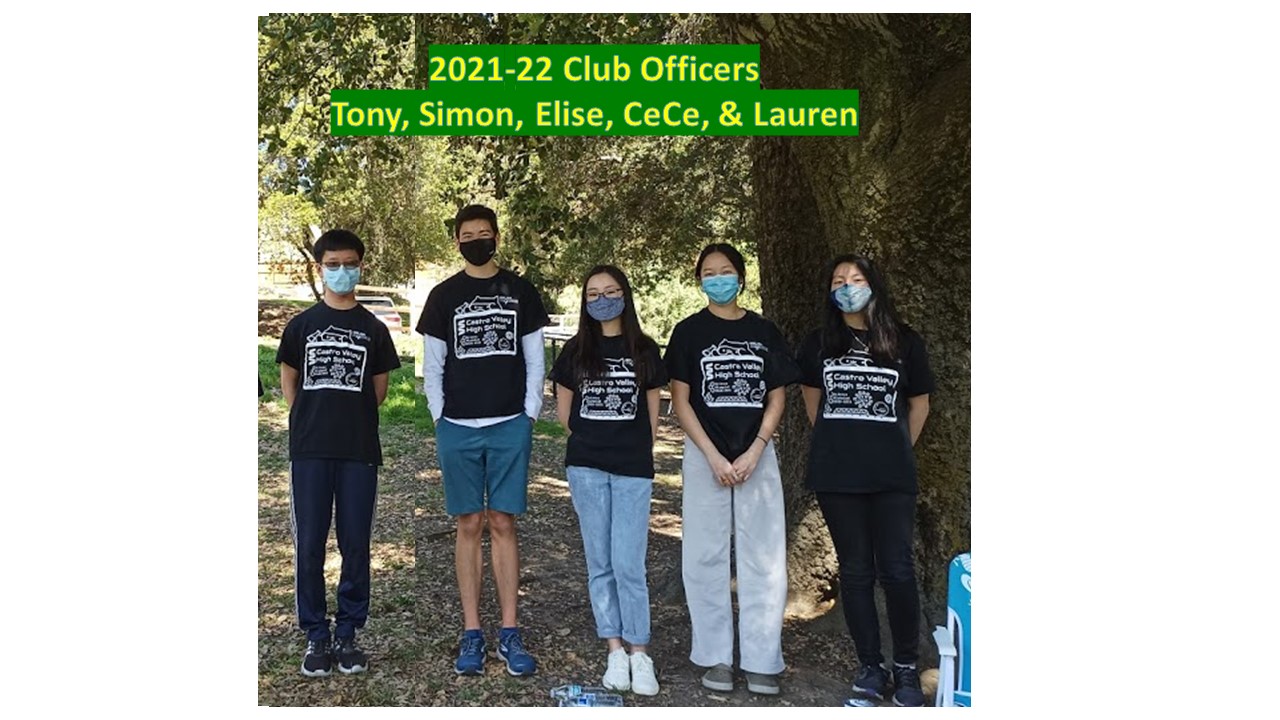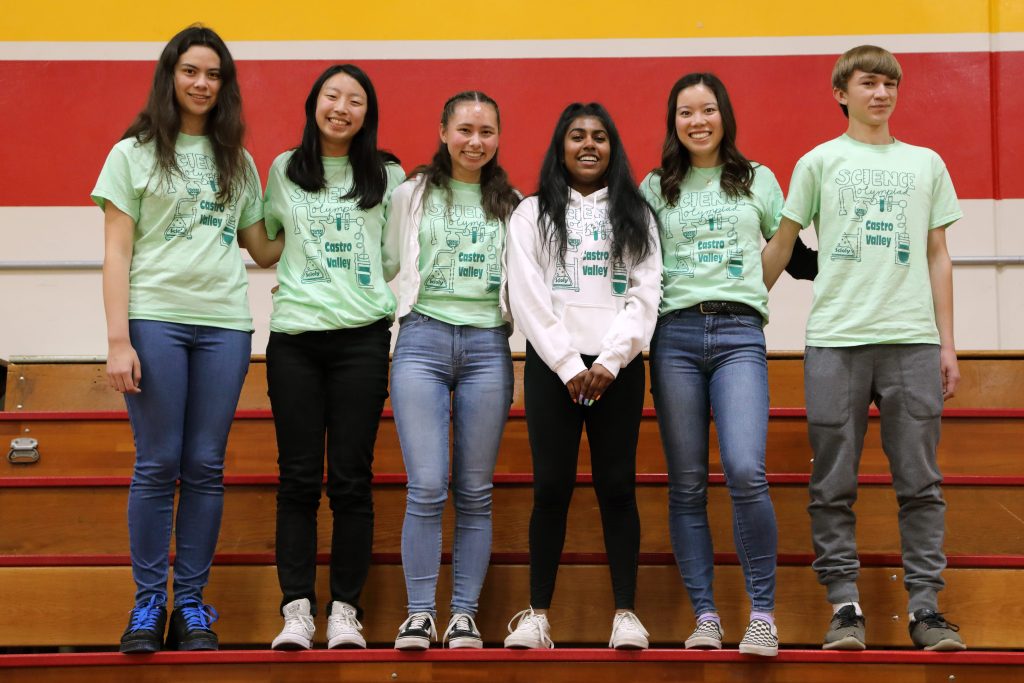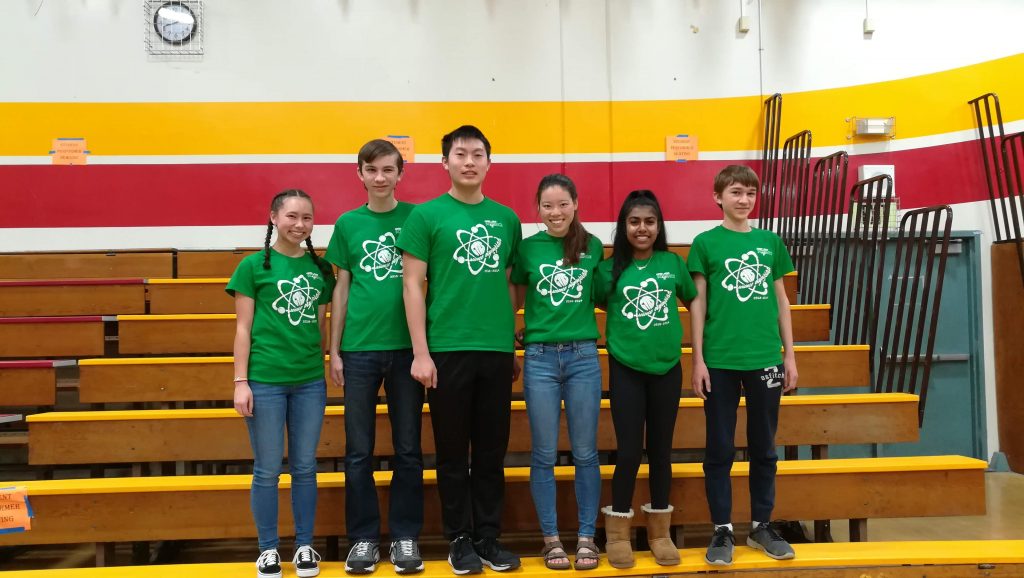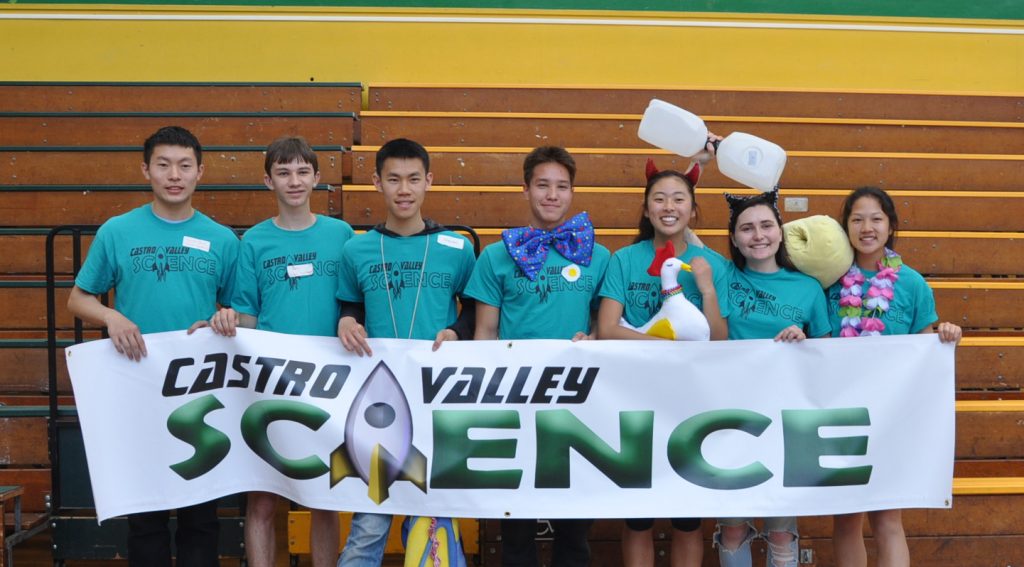 Congrats to CVHS! 2nd & 4th in Boomilever, 2nd in Sounds of Music, 2nd in Wright Stuff, 6th in Write it Do it!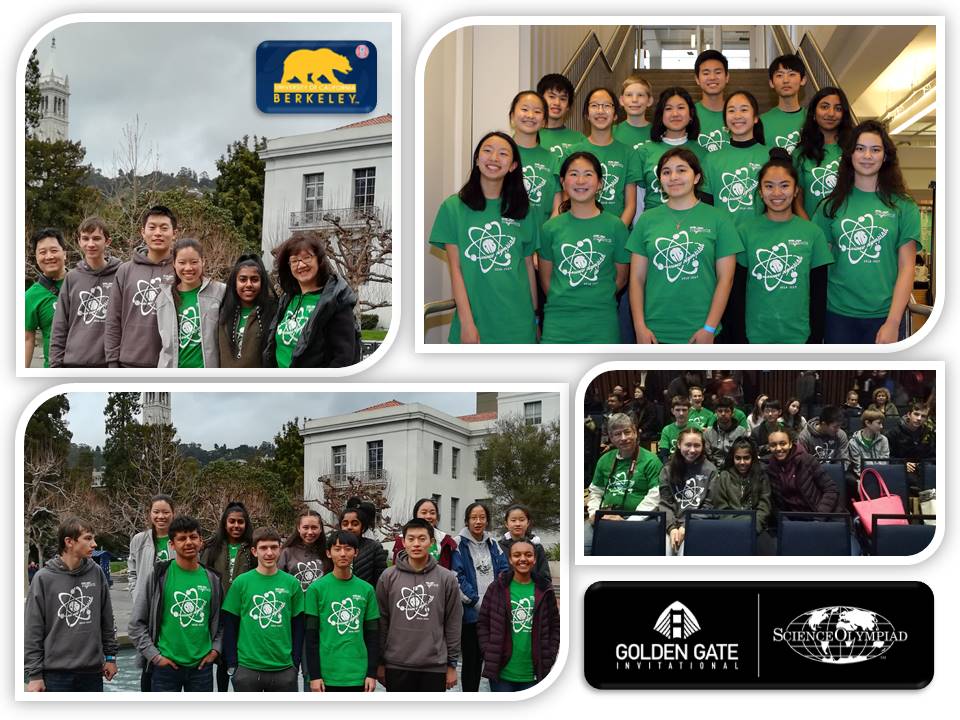 __________________________________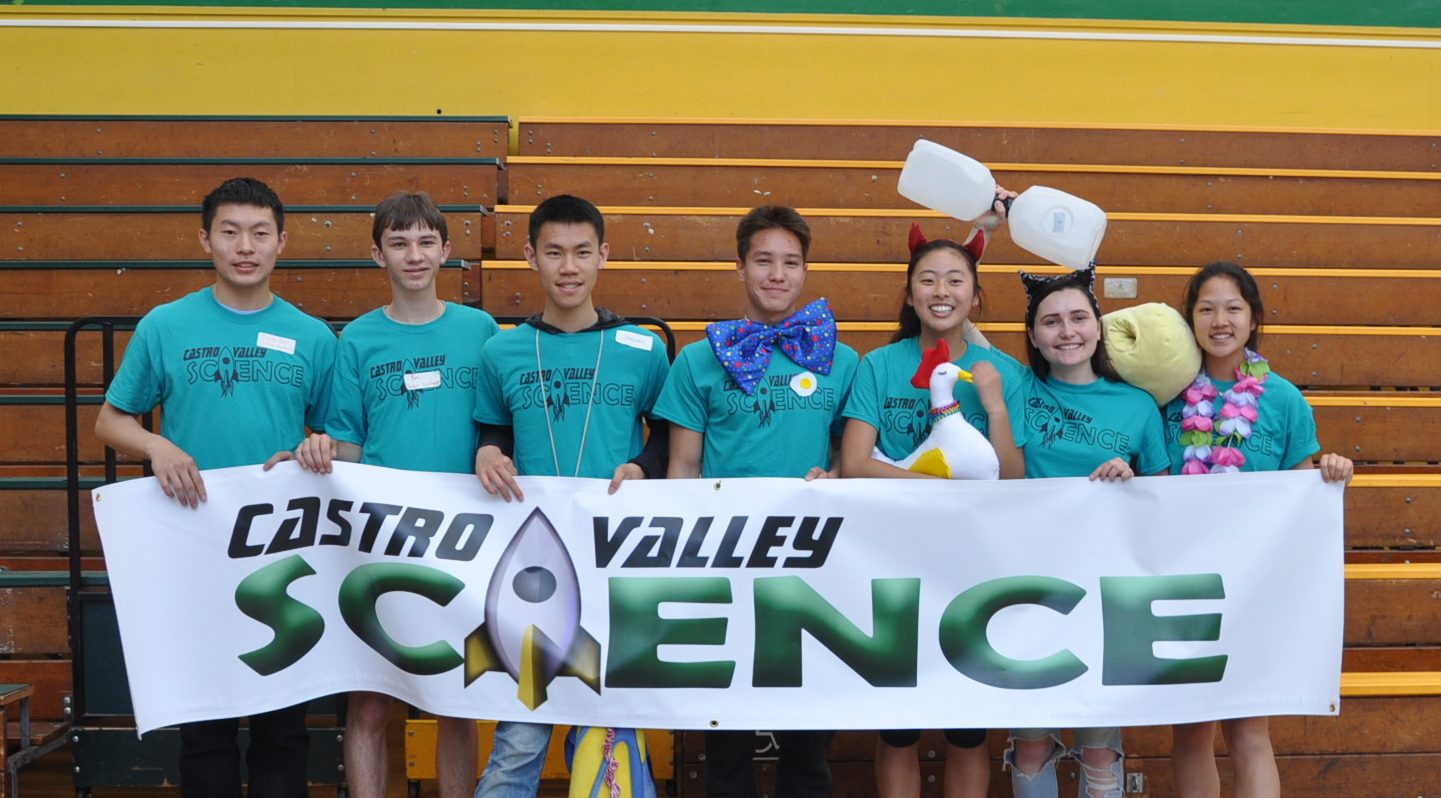 The High School Science Olympiad is managed by the CVHS Science Olympiad Club that is operated by the Executive Committee (aka ExComm), a group of HS students who have been passionate about Science Olympiad since it was started in Castro Valley. We're proud to have three teams representing CVHS this year! Come cheer us on! Feb 29, 2020 @ CSUEB! Go Trojans!
Castro Valley High School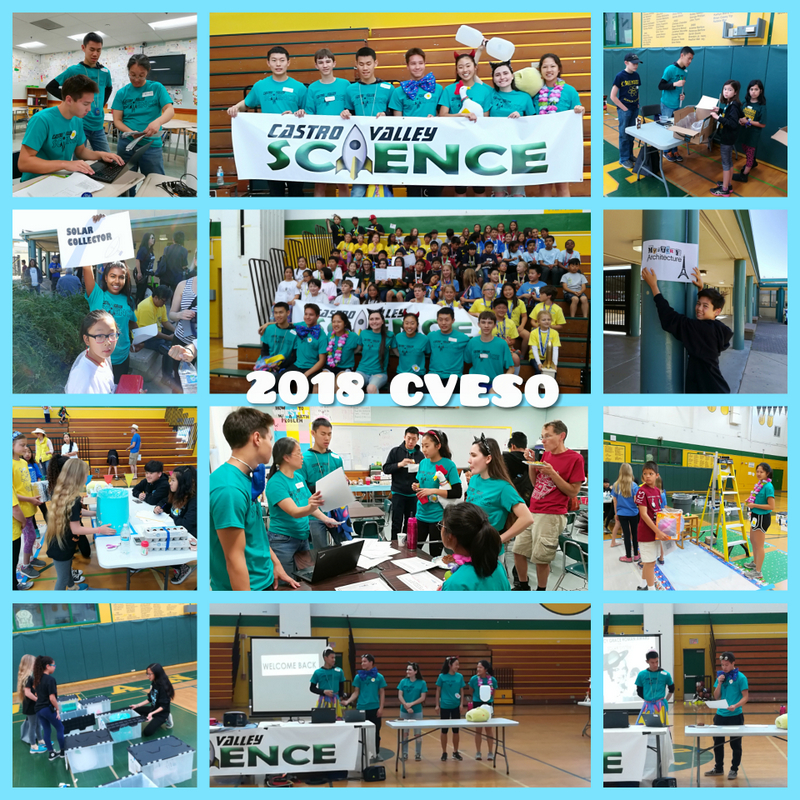 CVHS Science Olympiad Club spearheaded CV's first Elementary Science Olympiad!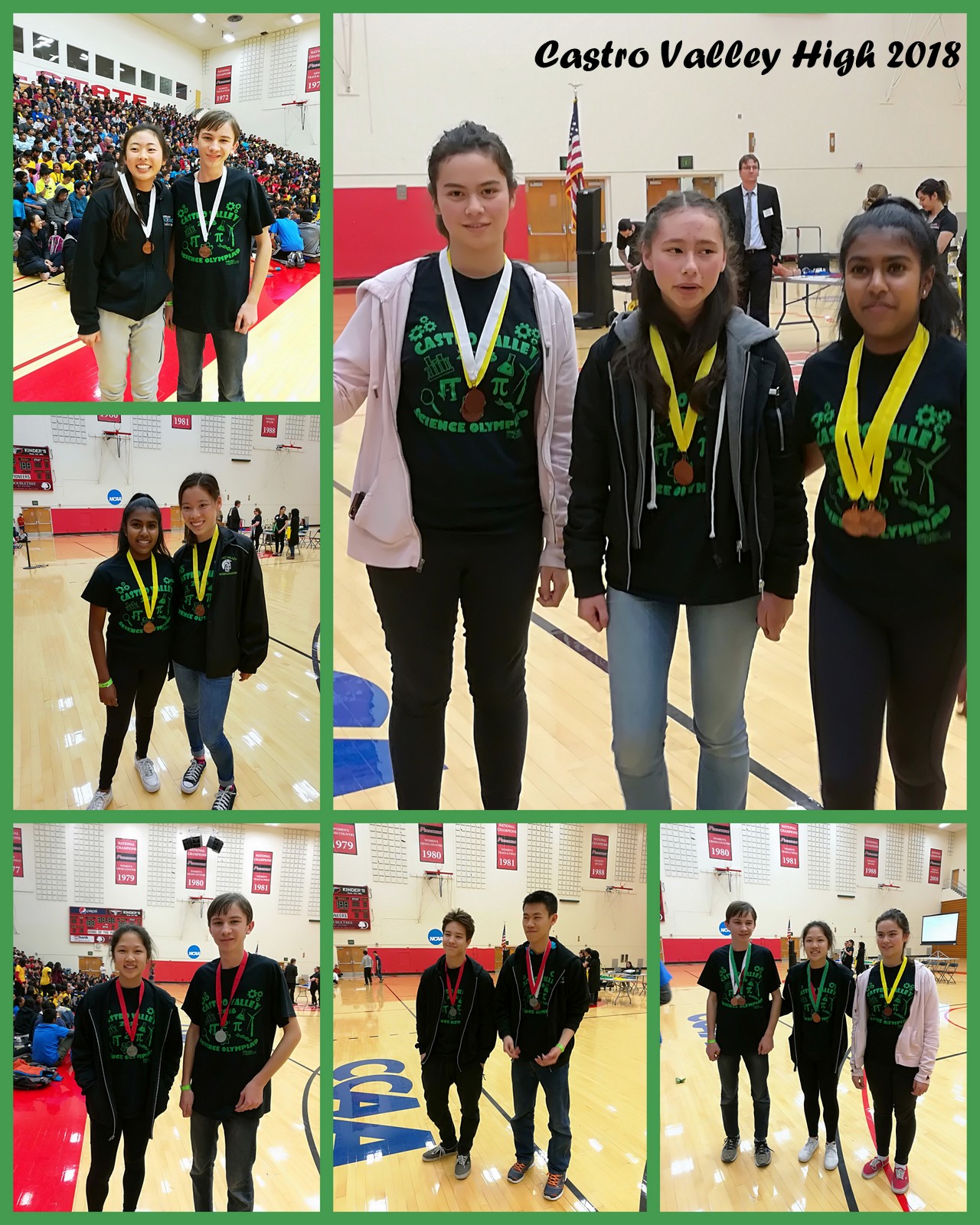 2018 CVHS Team — Regional Competition, March 10th, 2018, @ CSU, East Bay
_____________________
We are independent program run by parents and not affiliated with the Castro Valley Unified School District.