Registration for CVHS Science Olympiad is now closed. 
Please submit your signed consent forms to cvhsscioly@gmail.com
and pay your registration fee.   Forms and on-line payment are available HERE!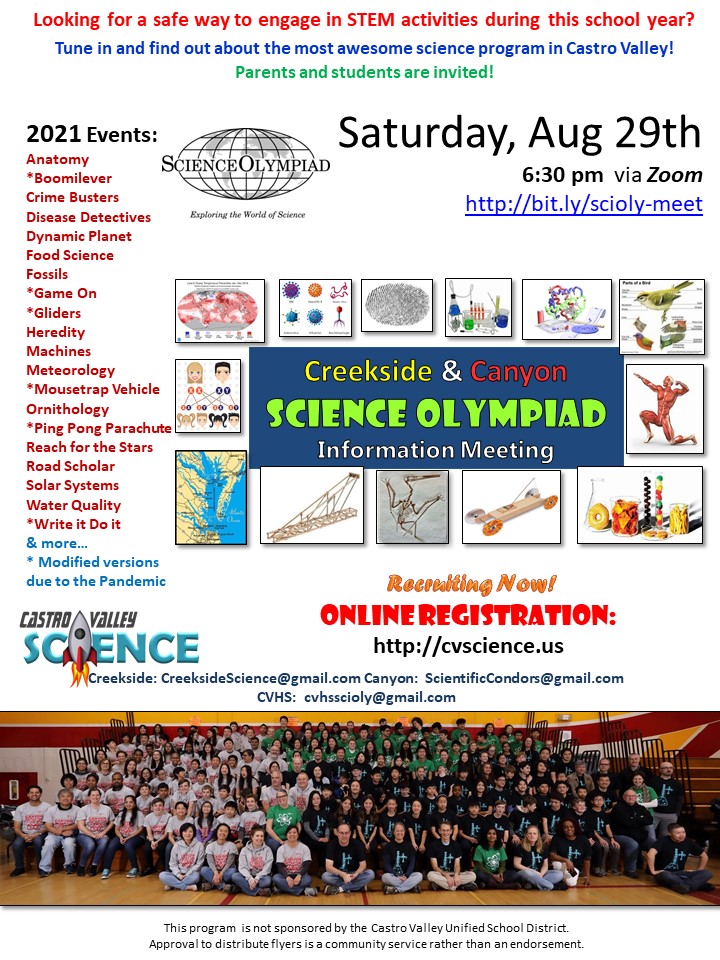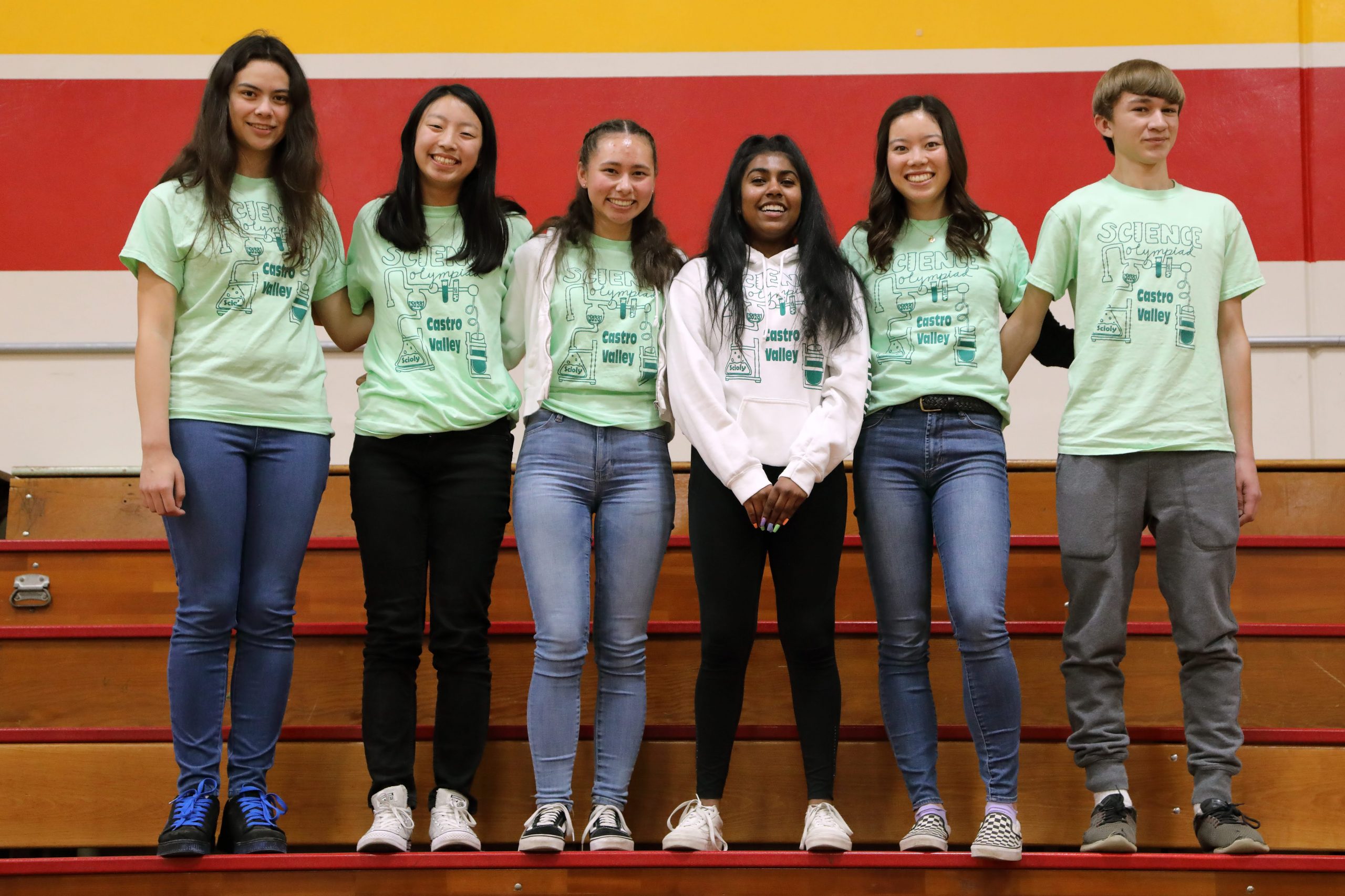 CVHS teams competed in the following tournaments:
Mira Loma Invitational on January 11, 2020, Sacramento
UC Davis Invitational on January 25, 2020, Davis
Regional Science Olympiad on Feb 29, 2020, CSUEB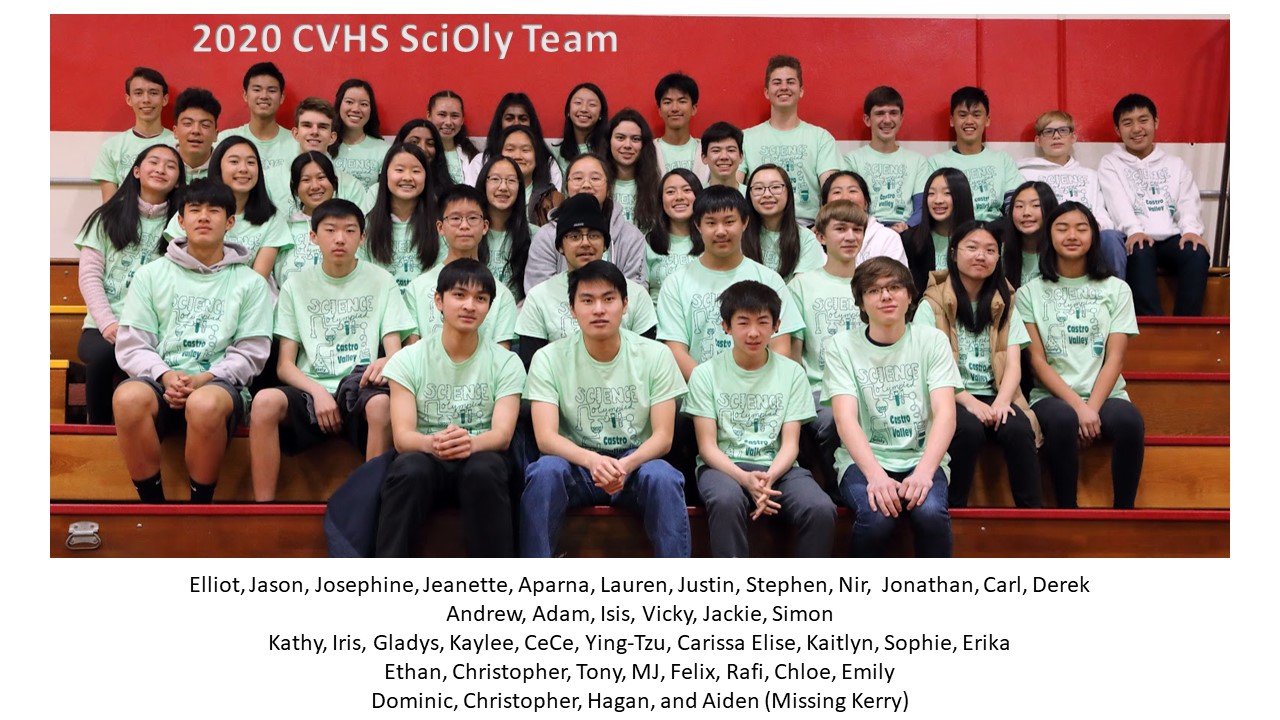 Congratulations to all the students!  What an awesome year we had!
____________________________________________________________________

2019 Castro Valley Science Scholarships
were awarded to Yang-Jie (Jack) Qin and Yuri Overton!  The two of them have been competing in Science Olympiad since 7th grade at Creekside.  Last school year, Jack and Yuri were both SciOly Club officers who helped run the club with 42 members.  Both Jack and Yuri just graduated in June 2019 with honors and will be attending UC San Diego and UC Berkeley in the Fall.  Congratulations & Good Luck!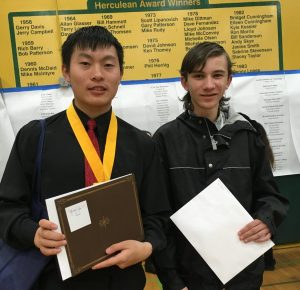 ---
CVHS SciOly Club Officers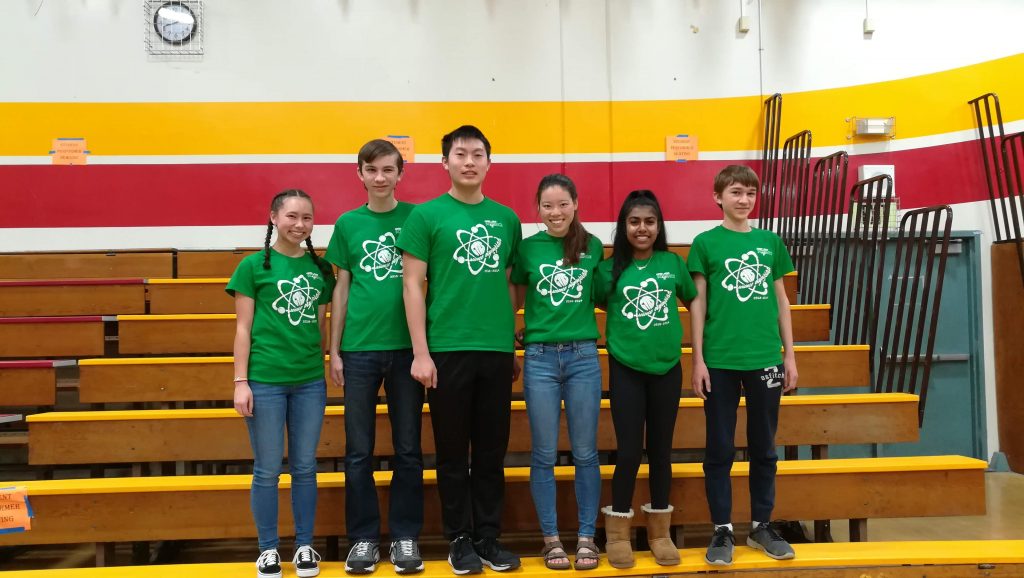 Congrats to CVHS!  2nd & 4th in Boomilever, 2nd in Sounds of Music, 2nd in Wright Stuff, 6th in Write it Do it!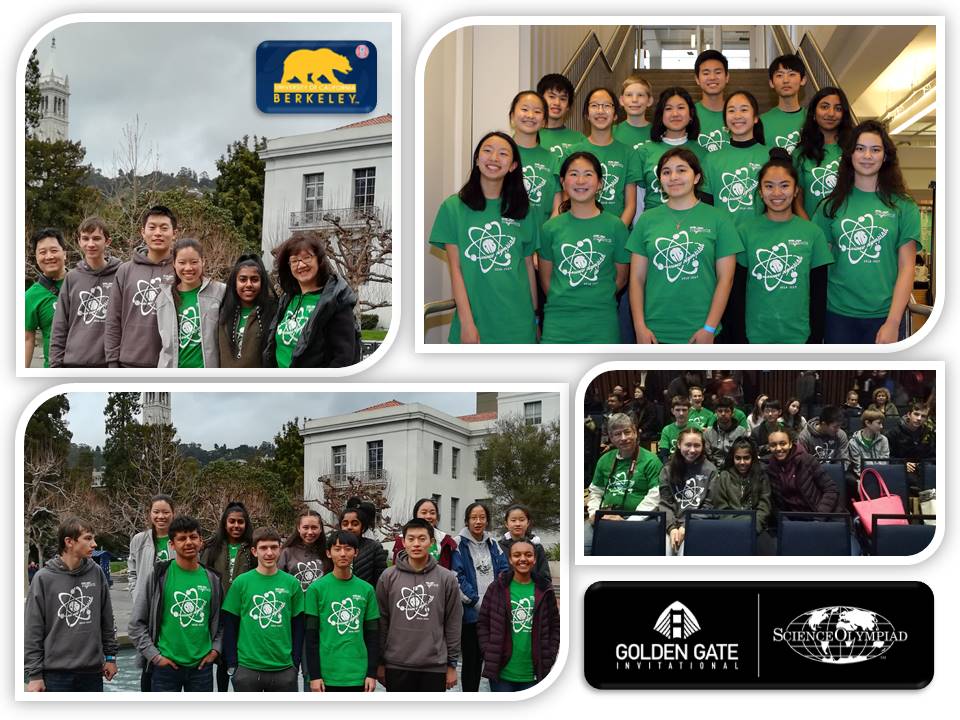 __________________________________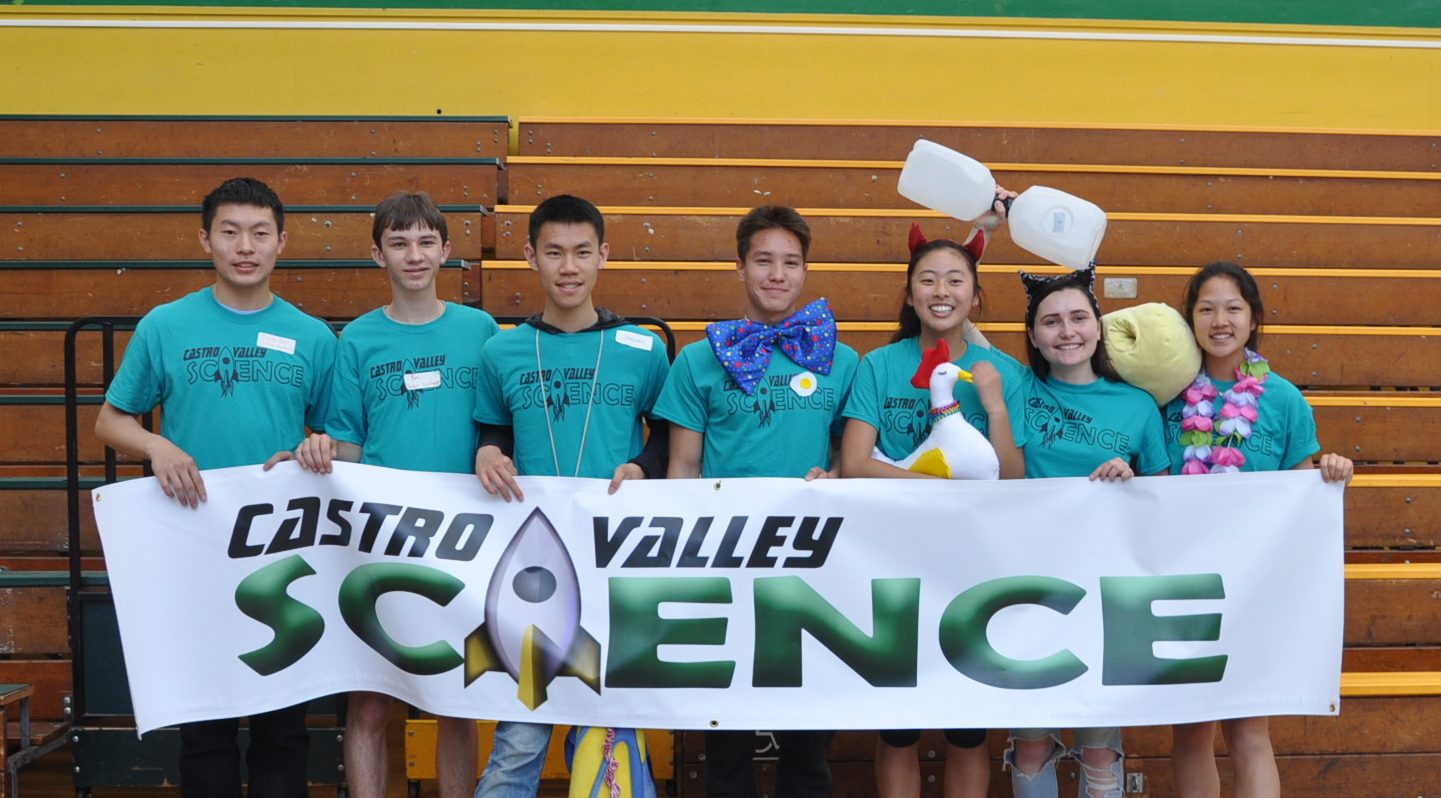 The High School Science Olympiad is managed by the CVHS Science Olympiad Club that is operated by the Executive Committee (aka ExComm), a group of HS students who have been passionate about Science Olympiad since it was started in Castro Valley.  We're proud to have three teams representing CVHS this year!  Come cheer us on!  Feb 29, 2020 @ CSUEB!  Go Trojans!
Castro Valley High School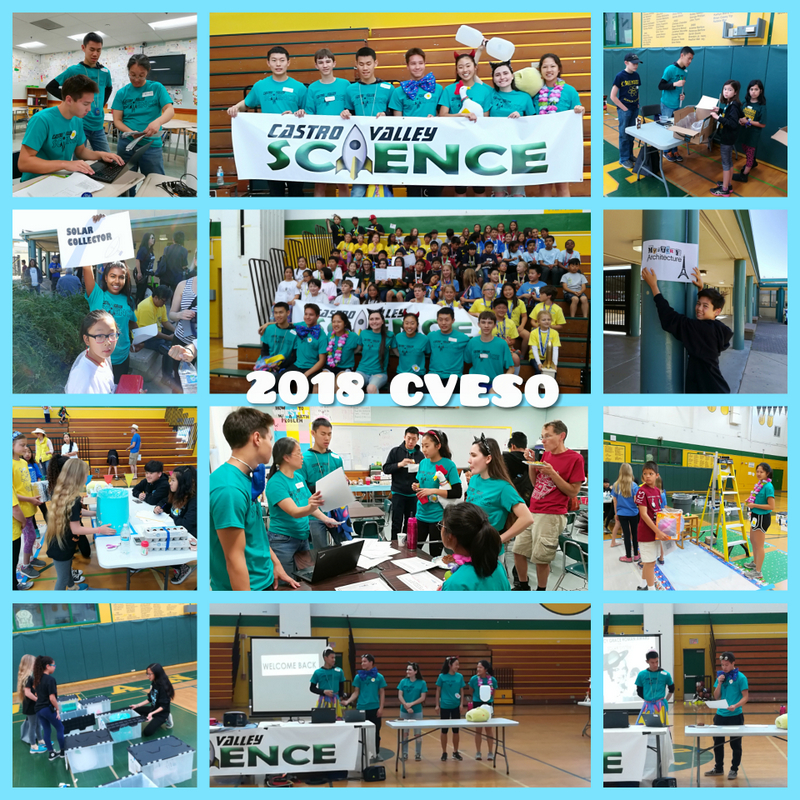 CVHS Science Olympiad Club spearheaded CV's first Elementary Science Olympiad!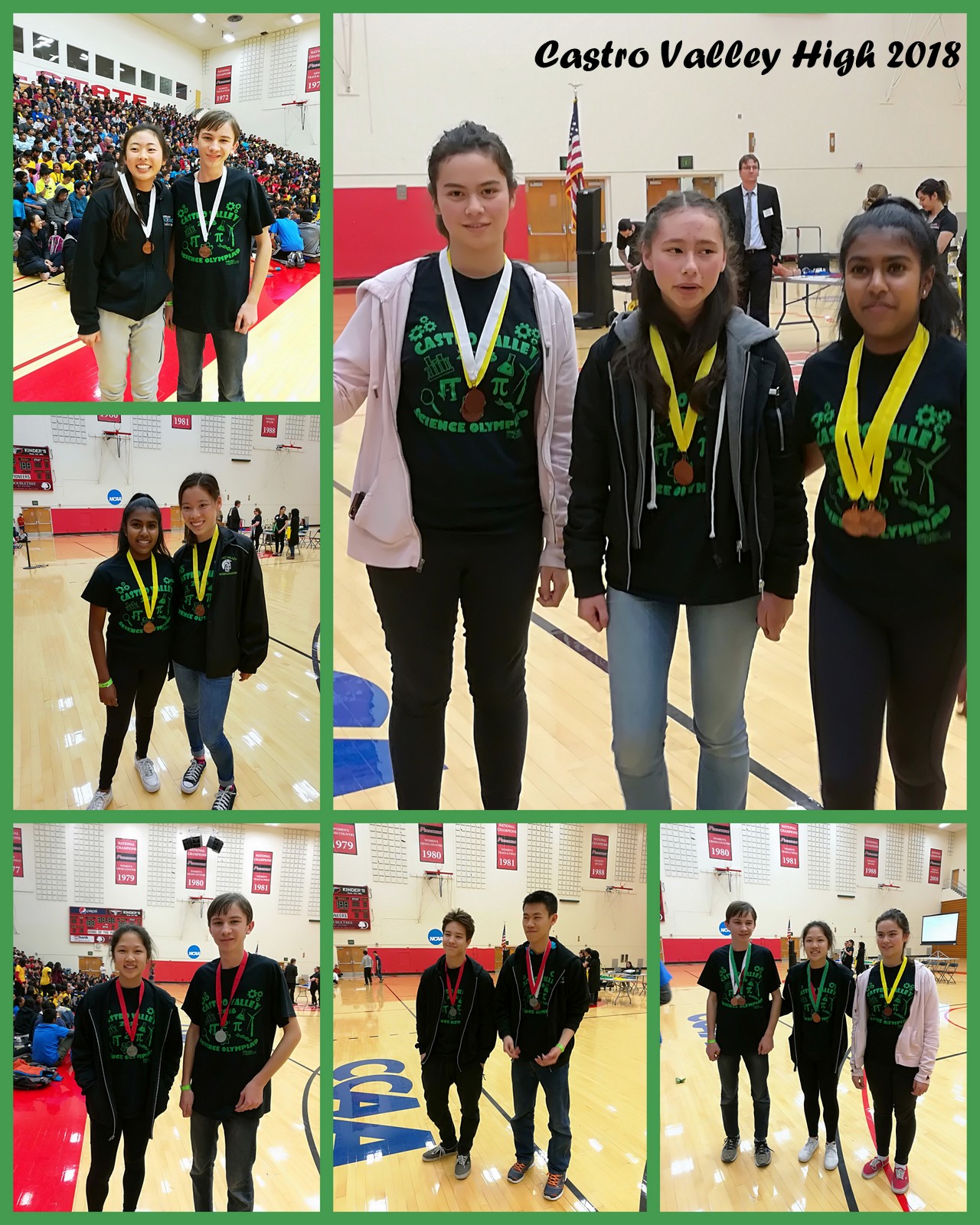 2018 CVHS Team — Regional Competition, March 10th, 2018, @ CSU, East Bay
_____________________
We are independent program run by parents and not affiliated with the Castro Valley Unified School District.