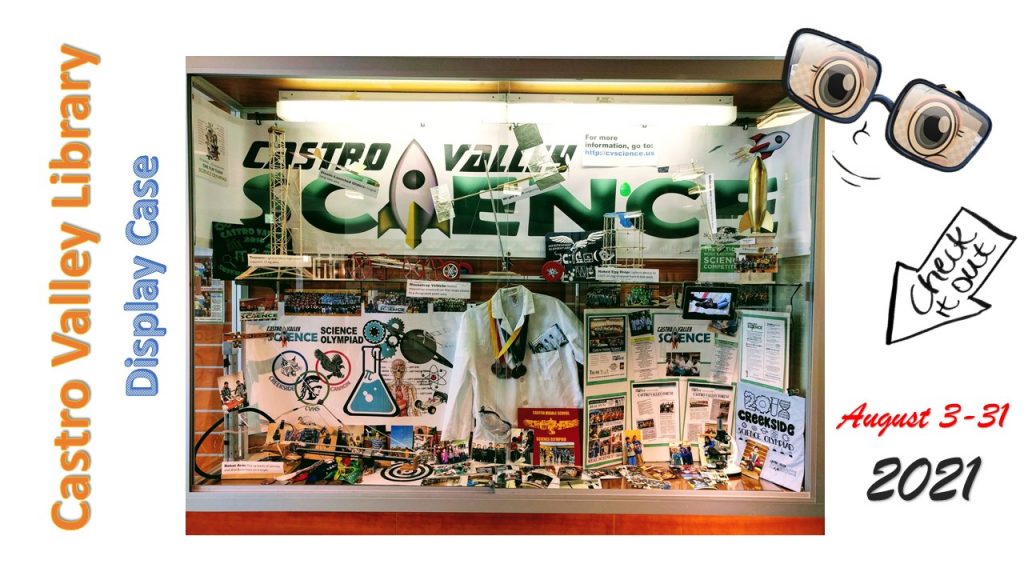 July 26 (7pm, Monday)
Science Talk: Exploring Mars with the Bay Area's astronomer Andy Fraknoi
Thank you for joining our 2021 Castro Valley Science
Elementary School Science Camp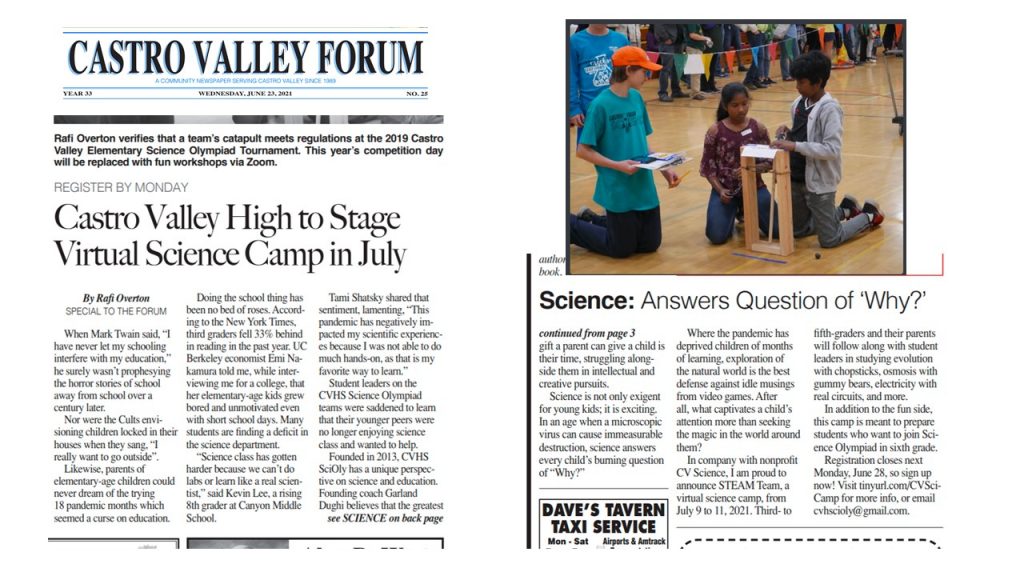 If your child is in 4th or 5th grade this year and goes to an elementary school in Castro Valley, register today! Space is limited!
---

An extraordinary virtual presentation by scientists at the South Pole who will describe what it is like to live and work where it is dark more than 23 hours every day and where the average temperature is -70⁰F. It took place Jun 8 (noon)
View the video HERE
---

Please Join the Mailing List to stay apprised of Science Olympiad news:


Science Olympiad Mailing List
____________________________________________________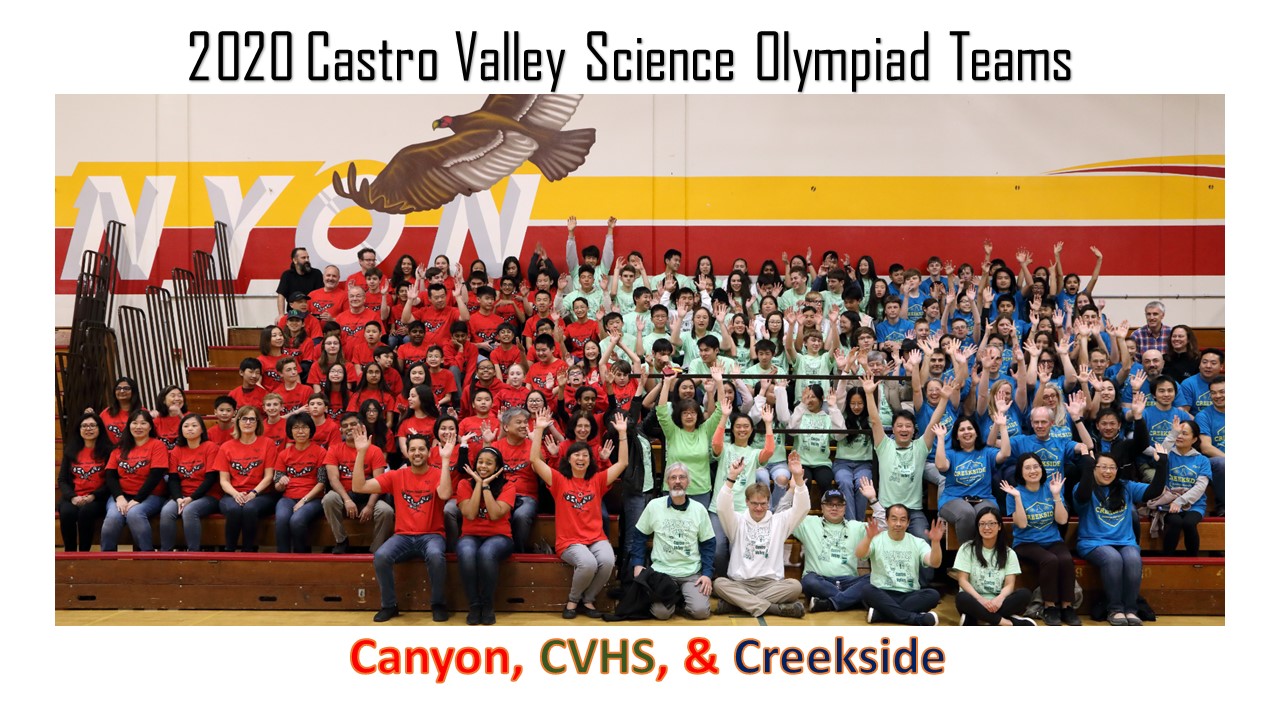 __________________________________________________
Castro Valley Science Scholarship Winners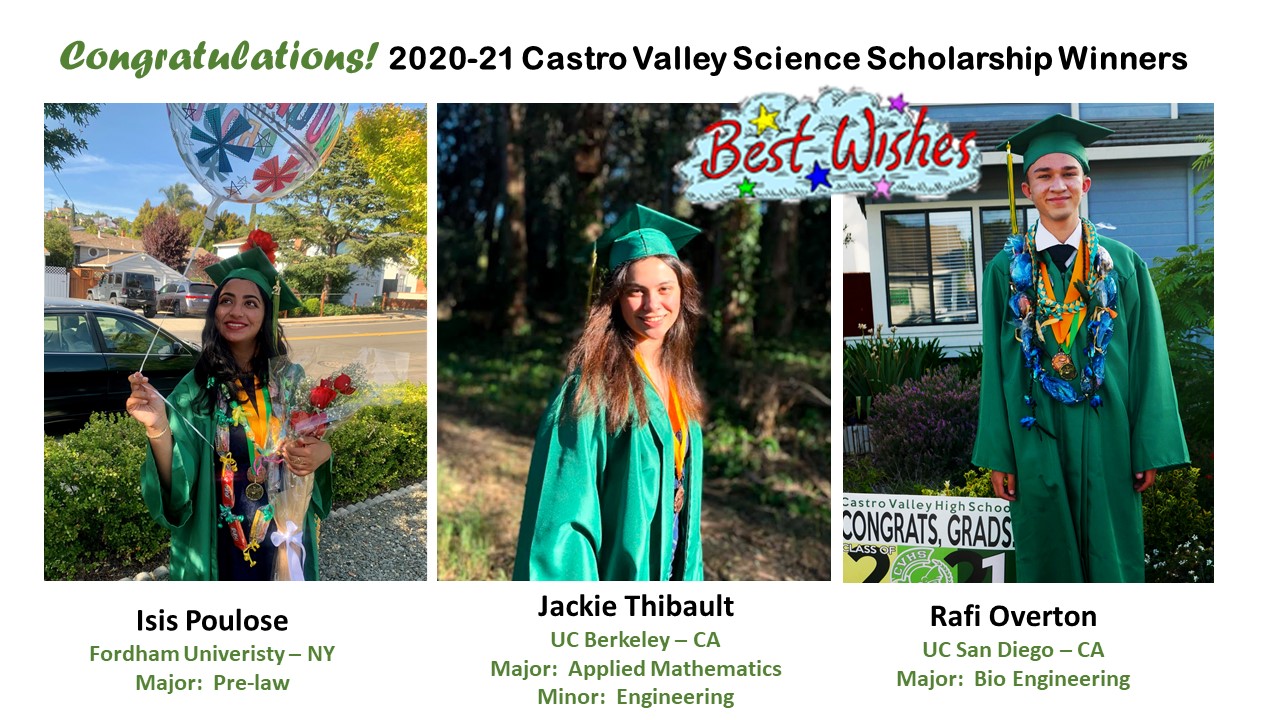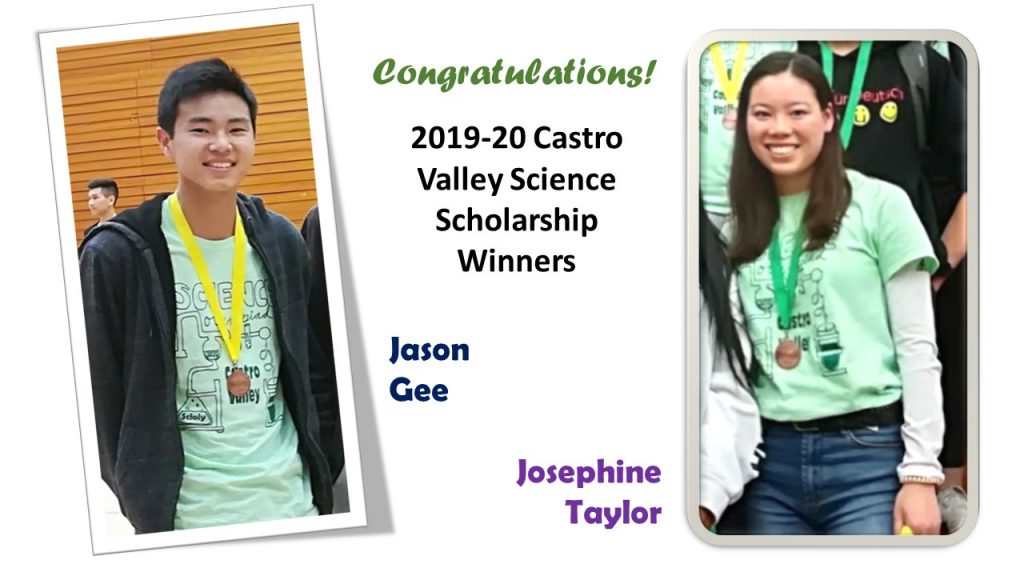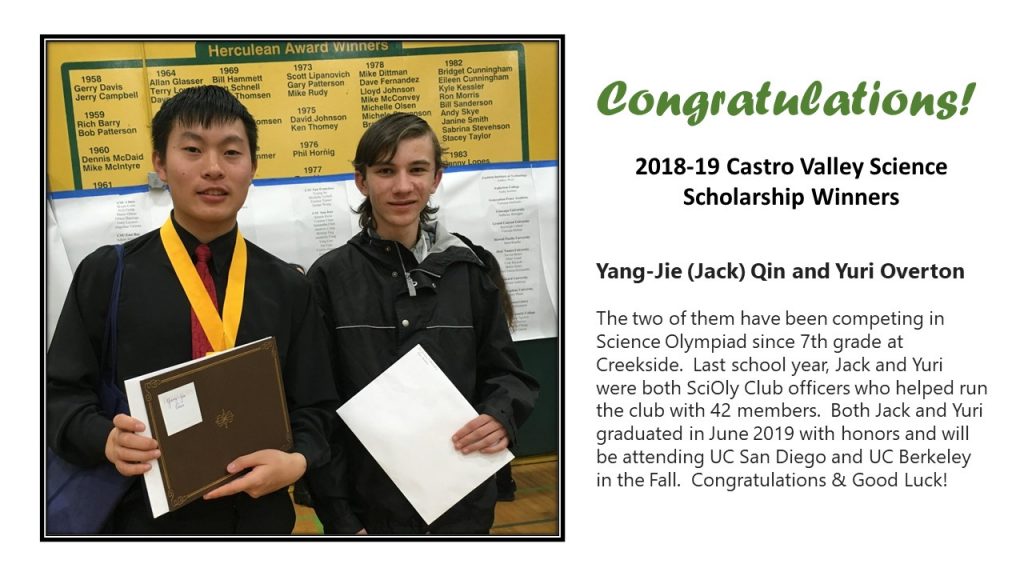 __________________________
SCIENCE OLYMPIAD is a premier national science competition, providing rigorous, standards-based challenges to 7,600 teams in 50 states. Science Olympiad's ever-changing line-up of events in all STEM disciplines exposes students to practicing scientists and career choices, and energizes them with a dynamic content experience.
This year, Castro Valley has 9 Science Olympiad teams, three in Creekside Middle School, three in Canyon Middle School, and our former middle school students have formed three teams in Castro Valley High. This year, we are also forming Elementary School Teams. (See the respective school links above.)
Science Olympiad is sports for the mind. Kids "practice" for months for a regional competition in the spring, with the hopes to "make it to the state competition," just like the athletes in school.
Students are challenged with STEM projects at a competitive level, thinking out of the box to come up with creative solutions. Students work together in teams, coached by parent coaches, some of whom are scientist and engineers. They develop a proud sense of accomplishment in knowledge acquisition and challenging build skills.
---

Official Science Olympiad Links:
We are independent program run by parents and not affiliated with the Castro Valley Unified School District.