Castro Valley Science Summer Camp is open to any student from any elementary schools in the Castro Valley School District. ==> Registration <== is now open! Space is limited so sign up early. Deadline is May 30, 2022. All the details are in the registration form. Please email us at cvhsscioly@gmail.com, if you have any questions.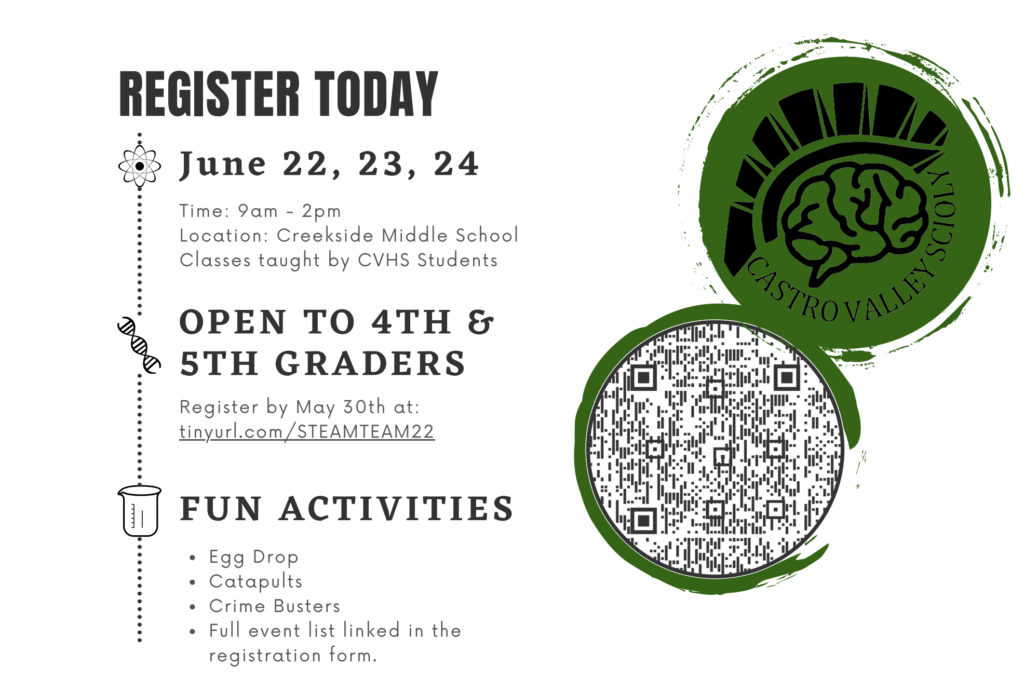 Please Join the Mailing List if you're interested in the 2022 summer camp!


Science Olympiad Mailing List
_____________________________________________________________________________________________
2020-21
CVHS Science Olympiad Club spearheaded CV's first virtual summer STEAM camp for the CV Elementary School students. Below are the CVHS STEAM TEAM campers, the CVHS Event Supervisors and the events they taught. Thank you for joining our camp. Hope to see you again next year!
"Dylan had loads of fun and was very engaged. Thank you for organizing such a great event and patiently explaining to the kids."
"Brandon loved it and said he would do it again. He liked that he had all the materials and was able to follow along. Organizers were very prepared and spoke very well. They took time to explain and also keep the kids engaged."
"Naina loved it a lot. And kudos to the CVHS student teachers, the events were presented well and interesting to kids. And thank you to the head coaches. Wish this was longer ."
"Miles enjoyed both Gummie Bear Osmosis and Density Towers activities. "It was great!""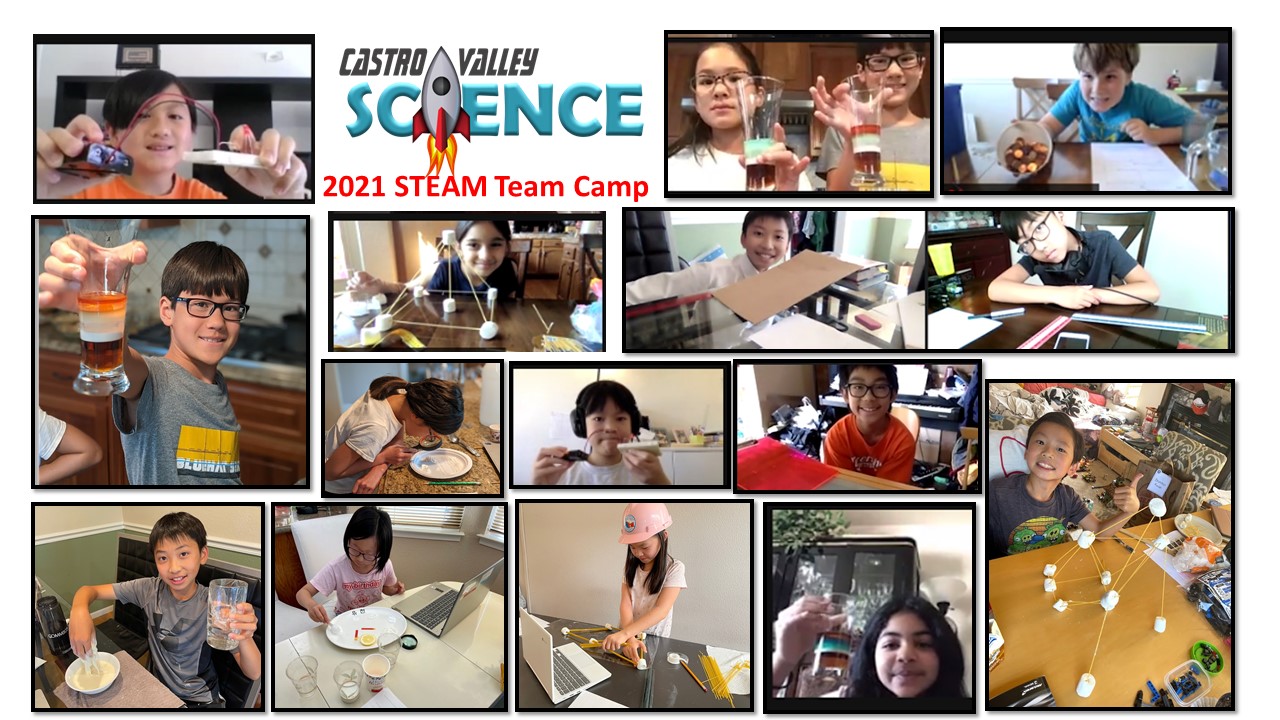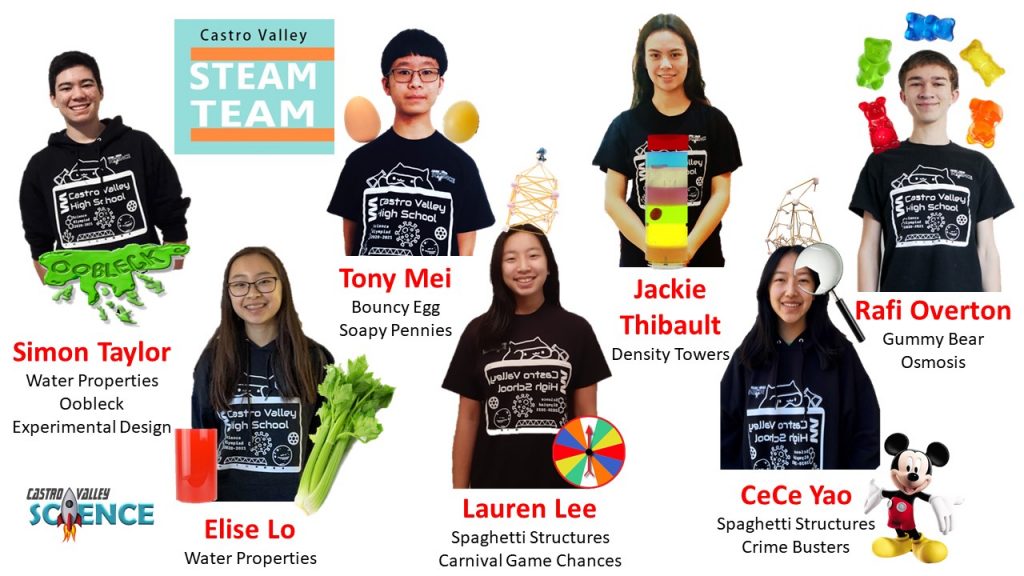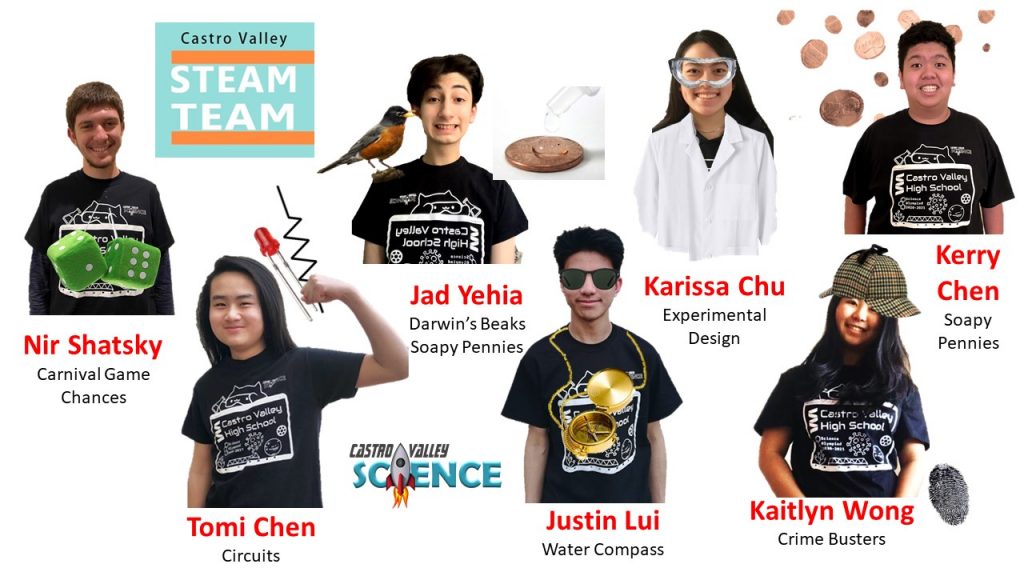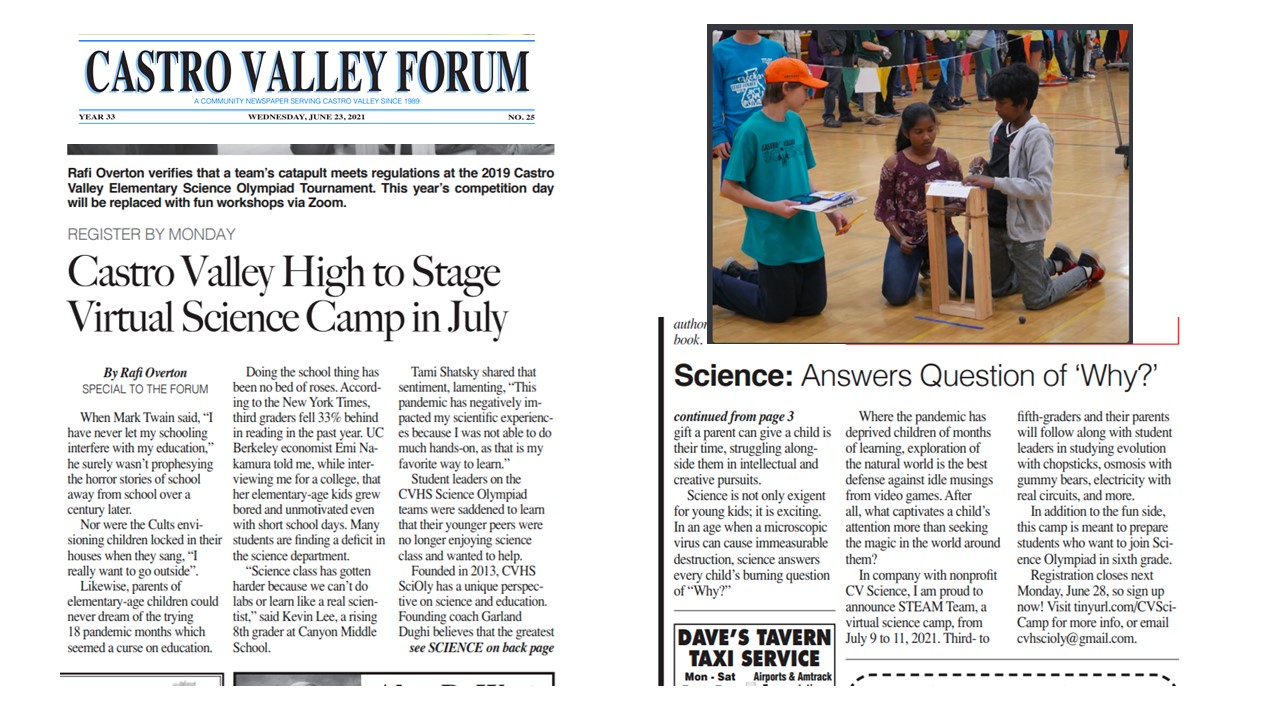 —————————————
---





______________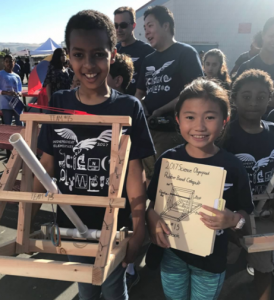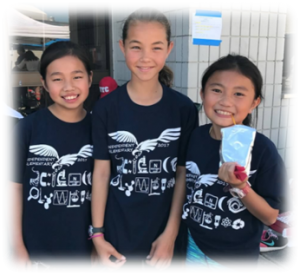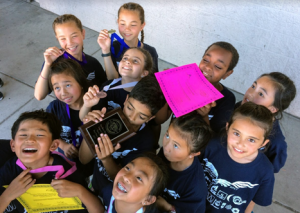 We are independent program run by parents and not affiliated with the Castro Valley Unified School District.