Join us for our very first speaking engagement!
Feb 21, 2018, 7pm
Castro Valley Center for the Arts, 19501 Redwood Road

REGISTER NOW: http://bit.ly/mars-now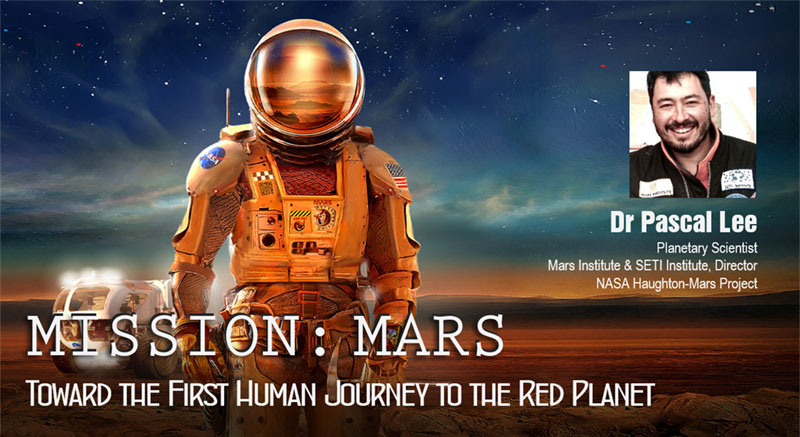 The first human mission to Mars will be our greatest adventure of the 21st-century. As with all expeditions, its success will depend on planning. The first steps are already under way: achieving longer spaceflight missions, planning for deep space journeys beyond the Moon, and exploring extreme terrestrial environments as Mars "analogs."
Dr. Pascal Lee will discuss progress made around the world — from the Arctic to Antarctica, from basement labs to the International Space Station — to achieve the first human voyage to Mars. He will explore the what, why, how, when, and who of our first journey to the Red Planet.
Flyer (Please Share This): http://bit.ly/mars2018cv
COLLABORATORS: